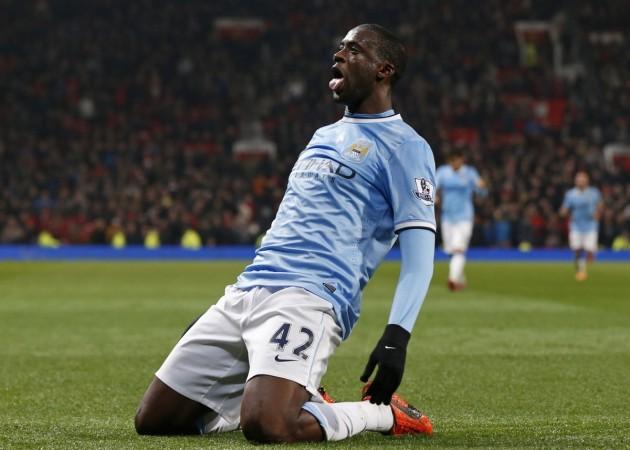 Manchester City midfielder Yaya Toure has reportedly turned down an offer from city rivals Manchester United as the Ivory Coast international is looking for a move to Ligue 1 champions Paris Saint-Germain.
The Red Devils were understood to be keen to snap up Toure, who is looking to leave City after criticising the club all summer for a transfer said to be around £40 million. However, according to the Daily Star, the 31-year-old has no interest in joining United and is looking for an official offer from the French giants.
This has come as a major blow to Louis van Gaal in his attempts to rebuild United's flagging midfield.
Toure now has a troublesome relationship with City, after the club owners did not acknowledge his birthday during the team's Abu Dhabi visit, after winning the Premier League title last season.
Also, his agent Dimitri Seluk openly criticised the club for disrespecting his client.
The former Barcelona man also slammed City for not allowing him to leave the post-season sessions to spend some time with his brother, who lost the battle with cancer during the World Cup.
City, however, clarified that Toure never asked to leave to see his brother; else they would have allowed him.
Reports also suggest that City boss Manuel Pellegrini will now hold a face-to-face meeting with the midfielder to persuade him to remain at the club.
Meanwhile, the Premier League champions are interested in getting Everton midfielder Ross Barkley onboard, should Toure leave, according to the Daily Mail. The England international could fetch Everton £50million plus but the club has no plans to sell him.
City is yet to make an official approach for Barkley but it is unlikely that the Goodison Park outfit will sell the 20-year-old this summer.