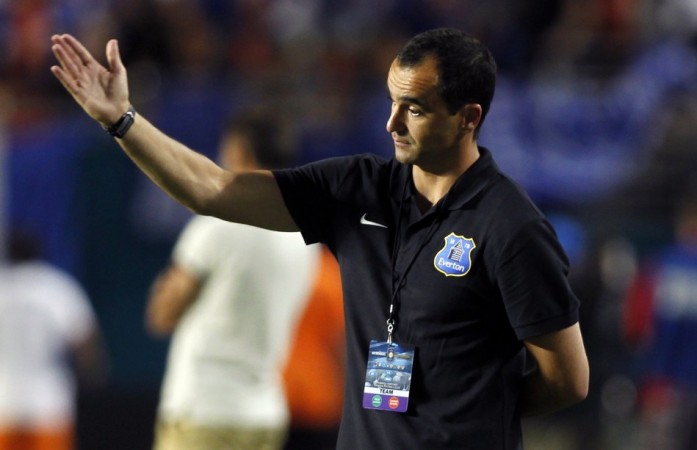 Everton manager Roberto Martinez insists that Leighton Baines and Marouane Fellaini will not be sold to Manchester United. David Moyes, current United and former Everton manager, is believd to have lodged a £28 million bid for both players.
"It's been well documented what happened with the transfer speculation," Martinez told the Liverpool Echo. "That's been dealt with and it was all a little bit of a waste of time, time I don't want the players to waste."
The Spaniard was adamant the club will keep fans informed of any transfer action.
"I think the situation is very clear," he explained. "As a football club we will always keep our fans informed. When there is something to tell our fans we will do that, they'll be the first ones to know if there are any players coming in or any players going out."
With the season already underway, the former Wigan Athletic manager laments over the transfer window not ending when the season starts.
"But I don't believe in I'm not a big believer in having the window open while the games are starting," he said. "Getting involved in the transfer window when the games are underway and we are in a very, very important moment of our season."
Everton drew their first game of the season against Norwich and Martinez was encouraged by his team's display.
"I think the start of the season was important for us at Norwich and I won't come out now and carry on talking about the speculation," he continued. "It hasn't been unsettling. We've got a tremendous group, all very professional. We had a very good opening day of the season."
"We're trying to find our feet, we got a good start under our belts, we've got real competition for places and we've got the visit of West Brom at the weekend," he added.