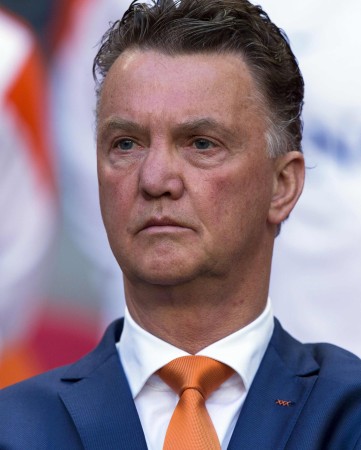 Manchester United's £28.4 million bid for Ander Herrera has been rejected by Athletic Bilbao.
Although earlier reports claimed that the Red Devils were on the verge of signing Herrera after satisfying the release clause on his contract, the Spanish side have confirmed that they have turned down United's offer.
"Athletic Club wish to communicate that this week it has rejected an offer from Manchester United FC, of €36m, to transfer the federative and economic rights of the player Ander Herrera," read a statement in the club's official website.
The 24-year-old midfielder was originally a target of former United boss David Moyes, who had tried to bring the Spaniard to Old Trafford on the transfer deadline day, last summer.
However, talks had broken down after Athletic Bilbao refused to accept the Red Devils' offer of £24 million.
Now despite increasing their offer by a further £4.4 million, United have once again failed to sign Herrera.
Athletic Bilbao are probably waiting for the end of this month to conclude any deals for the Spaniard as it is believed that the 24-year-old midfielder's contract contains a clause that will further increase his transfer value in July.
Meanwhile, things are looking better for the Red Devils elsewhere as their other target Luke Shaw recently stated that he does not need Champions League football to find a spot in the England team.
The Red Devils will not be involved in European football in 2014/15 for the first time since 1995/96 following their disappointing seventh place finish in the Premier League last season.
And while most young players are keen to play in the Champions League, Shaw feels that being involved with European football isn't a criteria for him.
Despite admitting that playing in the Champions League would be beneficial, the 18-year-old left-back does not believe that he needs European football to guarantee him a spot in the England squad.
"You can't really say that because you look at the other teams and they haven't all got Champions League players, have they?" said Shaw.
"Obviously Champions League would help, playing against world-class players but you can't just say that because you look at other teams that have gone through the groups and they haven't got all Champions League players. I don't know. I think we'll have a look at it and just to try and move on in the coming few months."