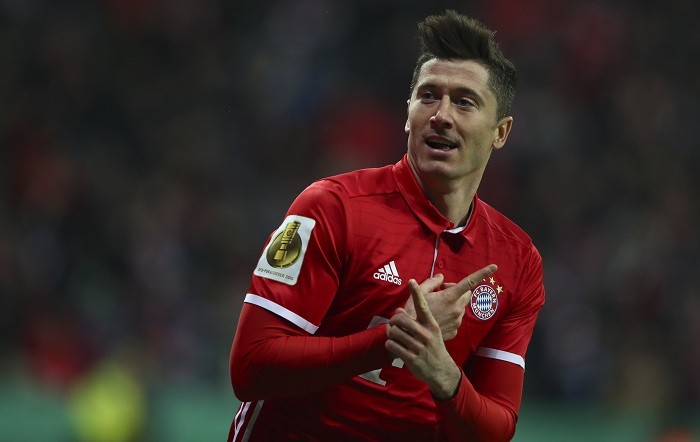 Antoine Griezmann has been Jose Mourinho's No.1 target in the summer transfer window and it was also reported that the Frenchman has agreed to join the club in principle. Now, Manchester United feel the deal's too complicated and have set their sights on Robert Lewandowski and Kylian Mbappe.
Also read: 5 possible replacements for Alexis Sanchez should the Chilean decide to leave Arsenal
Mourinho is still desperate to bring Griezmann to Old Trafford as he looks to make Manchester United a top club in Europe once again. But with Atletico Madrid unwilling to part ways with their best player as they move to a new stadium next year and with the forward reportedly eyeing a move to Real Madrid, United have deemed his transfer as 'lessening in priority'.
With a deal for Griezmann looking less likely, Manchester United has identified two alternatives to him in Bayern Munich forward Lewandowski and Monaco youngster Mbappe. With Zlatan Ibrahimovic not yet committing to a new deal, United need a new forward to spearhead their attack and there is no one better in that position at the moment than Lewandowski.
However, persuading Bayern Munich to sell their top striker might prove to be a big task for Manchester United and his new deal with the German giants will make it more difficult. Despite that, Mourinho is willing to test Bayern's resolve and will submit a bid for the polish striker in the summer.
Monaco sensation Mbappe has performed well this season and apart from Manchester United, a lot of clubs around Europe have set their sight on the on the 18 year old. He became the third fastest player to score 10 goals in one of Europe's top leagues this century.
Monaco could become the Ligue 1 champions by the end of the season and with Leonardo Jardim building a new reign at Monaco, they would not want to lose one of their most promising players. However, they did sell Anthony Martial to Manchester United back in 2015 and given United's financial power they could lure the youngster to the Premier League.