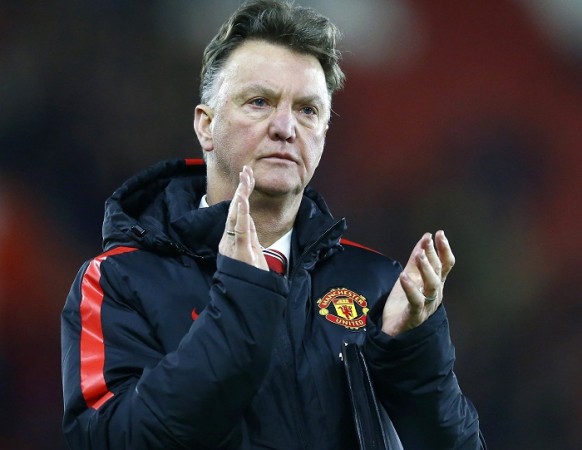 Manchester United manager Louis Van Gaal was in a celebratory mood during his press conference with the media ahead of the Boxing Day clash against Newcastle, even finding time to raise a toast while enjoying a glass of red wine – poignant in a way as it is the former manager Sir Alex Ferguson's favourite drink.
Ferguson was a hot topic of conversation during that media conference, after the Manchester United legend showered Van Gaal with praise during an interview with BT Sport.
In that interview the legendary Scot said he has no doubts that Van Gaal is the right man for the job, and believes the Dutchman will take Manchester United to the heights expected once he gets his big players back from injury.
Responding to the praise from Ferguson, Van Gaal admitted to being flattered and stressed on the importance of support from everyone associated with the club.
"It's fantastic," said Van Gaal. "When you come to Manchester United because I know Sir Alex supports you and when he is supporting you he is doing that not only this week but in other interviews he gives.
"He showed a lot of confidence and belief in me that I need as manager of Manchester United.
"You need that belief and support of managers like Sir Alex Ferguson, but also from Sir Bobby Charlton and [former United chief executive] David Gill.
"They have the belief and I'm very happy with that because then you can work more easily."
However, praise and faith comes with a caveat, which Van Gaal, having previously worked with some of the biggest and best clubs in the world, only knows too well.
"But it's also pressure because he believes in you, and gives you that pressure that you have to get results," he added. "It's not so easy to win Premier League matches."
Manchester United have done a pretty good job of winning those English Premier League matches of late, though, having picked up victories in six of their last seven matches, with their six-match winning run only brought to a halt on Saturday by Aston Villa, who held them to a 1-1 draw.
Van Gaal and his men will look to get back to winning ways on Boxing Day, when Manchester United host Alan Pardew's Newcastle United at Old Trafford.
A win there and Manchester United will further firm their grip on third place, and that toast he raised to the media, where he said "So, I'm allowed to toast with you my friends of the media. Merry Christmas, I wish your family a lot of love also. That's also important -- health and happiness. Cheers" – will look a lot brighter.