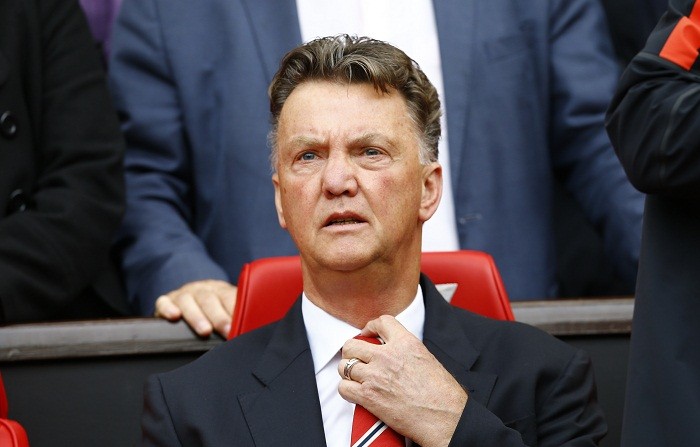 Manchester United boss Louis van Gaal has reportedly warned his side that the FA Cup is their last chance to win silverware this season.
The Red Devils did not qualify for any European competitions this season and have already been knocked out of the Capital One Cup.
It is also very unlikey that United will be winning the Premier League title this season as they are currently nine points behind leaders Chelsea in the Premier League.
Due to this reason, van Gaal has emphasised the importance of doing well in the FA Cup to his team as it their last opportunity to win a trophy this season.
"It's [FA Cup] the shortest way to success," Van Gaal told ESPN. "We are very interested [in winning it]. In the Netherlands, we have known for many years that the FA Cup is one of the most important competitions in football."
"The FA Cup was shown on the television over there at a time when it was not common to show matches from other countries."
Although United are expected to easily win their first FA Cup fixture against League One side Yeovil Town on Saturday, van Gaal insists that his side are taking nothing for granted considering they have already been prematurely knocked out of the Capital One Cup by MK Dons in August.
"We know from our early exit in the League Cup that league places mean nothing in the cups. We will be prepared," Van Gaal added. "We have learned from the Milton Keynes game. They are also in League One."
The Dutchman insists that it will not be easy to suddenly play an away game against a lower division side, where the entire setup will be different.
"Everything about playing a lower league team will be different - the pitch, the stadium," added the former Barcelona boss. "For the players, it's more difficult to prepare for a match like this, especially after playing so much over Christmas."
Van Gaal also feels that his side will a bit tired after the hectic festive season, where they had to play three games in a single week.
"We have played three games in seven days. The cumulative lactic acid is bigger than ever," he added.