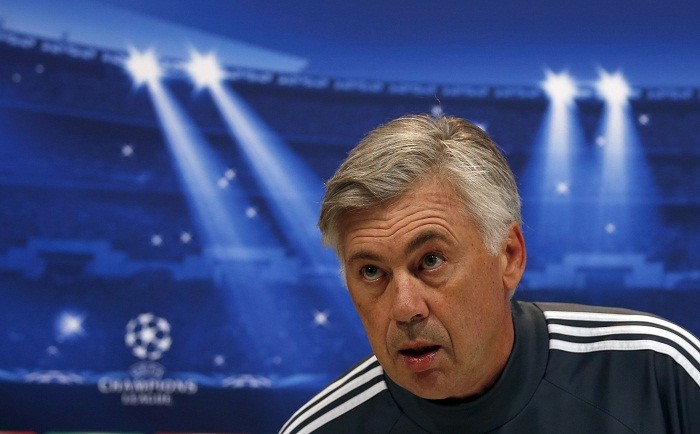 Manchester United are looking at the possibility of replacing Louis Van Gaal with Carlo Ancelotti in the summer by offering the Real Madrid manager a jaw dropping, record-breaking salary.
Van Gaal has not made the greatest of starts to his career as the manager of Manchester United, and even if the Dutchman has been blighted by injuries, many would have expected him to do better.
According to Marca, Manchester United are not too happy with Van Gaal and is looking at making another offer to Ancelotti, who has already rejected the English Premier League club twice.
Ancelotti was reportedly Sir Alex Ferguson's first choice to replace him when he retired, with the Manchester United legend even going personally to offer the job. However, Ancelotti, who has managed Chelsea previously in England, refused the opportunity, instead taking up the position at Real Madrid.
After David Moyes' disastrous tenure, Manchester United, according to the report, made another offer to Ancelotti in the summer just gone by, with the Italian yet again turning down the offer, insisting he was happy at Real Madrid after leading them to the unprecedented "La Decima".
Indeed, Ancelotti is not expected to sign a new contract with Real Madrid to extend his stay at the Bernabeu, but Manchester United are reportedly hopeful of tempting him by making an offer one more time.
According to the report in Marca, Ferguson, who is a director at the club, remains keen on bringing Ancelotti to Manchester United, and is ready to offer the former AC Milan boss a staggering €16 million a year (£12.7 million).
However, the report stresses that Ancelotti will again reject the offer and instead sign on the dotted line at Real Madrid.
While Ancelotti was probably the first choice for Manchester United once Sir Alex retired, it does look unlikely that the club will be ready to lose their faith in Van Gaal after such a short period of time.
Van Gaal has a history of taking a while to pick up results at a club, and with Manchester United improving considerably at the back in recent games, despite the mammoth injury problems, there are signs that results could change.
Manchester United are in fourth place in the Premier League at the moment, and even if Ancelotti, who has also been tipped as a replacement for Arsene Wenger at Arsenal , is highly rated in Europe, Van Gaal is equally capable of handling the pressure at a big club.
But then, if Manchester United fail to secure a place in the Champions League yet again, things just might change and that Ancelotti rumour could spring up again.