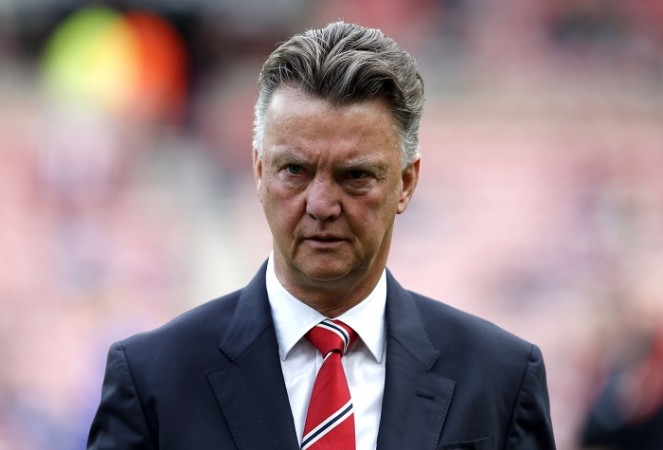 Manchester United boss Louis van Gaal has been charged by the Football Association for his comments on the referee following his side's goalless draw at Cambridge United in the fourth round of the FA Cup on 23 January.
The 63-year-old Dutchman, who was clearly frustrated with the result, had blamed a lot of factors including Chris Foy's refereeing for his side's below par performance at the Abbey Stadium.
"Every aspect of a match is against us - the pitch, the referee," Van Gaal had told BBC."You have seen the referee. It's always the same. Everywhere I have coached these games - and I have coached them also with other clubs - it's always the same."
FA regulations (Rule E3) strictly prohibit managers and players from making any comments on the referee before or after the match.
As a result, the English football governing body have announced that van Gaal has been charged for his comments that alleged imply that the referee was biased during that game.
"Louis van Gaal has been charged by The FA for media comments he made after Manchester United's FA Cup Fourth Round match against Cambridge United on Friday 23 January 2015," read a statement on the Football Association's official website.
"It is alleged that the Manchester United manager's comments allege and/or imply bias on the part of the match referee and/or bring the game into disrepute," he added.
The FA have given van Gaal, whose side beat Cambridge 3-0 in the replay on Tuesday, "until 6pm on Monday 9 February 2015 to respond to the charge."
Earlier, Chelsea boss Jose Mourinho was charged and fined £25,000 for suggesting there was a refereeing conspiracy against his side following the Blues' 1-1 draw against Southampton in the English Premier League on 28 December.
Meanwhile, Marouane Fellaini insists that Manchester United need to stay focused and concentrate on each and every game if they want to win the FA Cup this season.
The Red Devils have managed to book a date with Preston North End in the fifth round of the competition after beating Cambridge United 3-0 in the replay of the fourth round.
Although Manchester United are expected to easily beat Preston in the fifth round, the Belgian insists that his side are not taking anything for granted, especially following their experiences with lower division sides in the earlier rounds of the competiton.
"In England, the FA Cup is a very big competition so it's good to be there [in the fifth round]," he told Manchester United's official website. "We have to stay focused for the next round and work hard together to get through again.
"It's difficult to play against these teams. It's the FA Cup so anyone can win a game. That's why you have to stay focused and be ready."