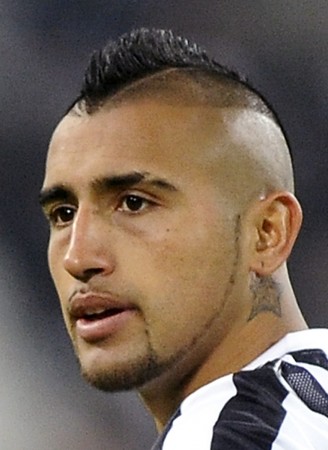 Manchester United are reportedly on the brink of smashing their club record to lure Juventus' Arturo Vidal out of Italy summer.
Manchester United along with Arsenal had been keen to bring the Chilean to the Premier league this summer, but Juventus had refused to listen to any offers below £40 million.
Now it looks like the Red Devils were serious in their pursuit for Vidal as they are reportedly ready to meet Juventus' demands for the Chilean, according to the Express.
The 27-year-old midfielder, who is considered as one of the top midfielders in Europe, has been very successful at Juventus, helping them win three successive Serie A titles since his move from Bayer Leverkusen three years ago.
Meanwhile, United, who are trying to rise from the ashes following their poor season under former manager David Moyes, will want to sign Vidal to strengthen their midfield region.
Despite having already secured the signatures of Ander Herrera and Luke Shaw (for a total of around £60 million) from Athletic Bilbao and Southampton respectively, soon-to-be manager Louis van Gaal reportedly wants to further strengthen the squad so that they can compete for the Premier League title next season.
Last summer, Moyes was only able to complete the signing of Belgian midfielder Marouane Fellaini, who eventually turned out to be a big flop at Old Trafford, from Everton.
Due to the lack of signings, United were unable to compete with the likes of Arsenal, Tottenham Hotspur, Chelsea, Liverpool and Manchester City, who had all heavily invested on new talents.
However, this time around van Gaal and United do not want to repeat the same mistake, and this why they are trying to wrap up as many deals as possible before the transfer window comes to an end.
Meanwhile, Manchester United will reportedly confirm the signing of unwanted Arsenal defender Thomas Vermaelen after the end of the 2014 World Cup, according to the Daily Mirror.
Although the Red Devils were looking to wrap the deal for £6m considering the 28-year-old lack of first team appearances last season, van Gaal is prepared to meet the Gunners' £10m asking price as the Red Devils are in desperate need of defenders.