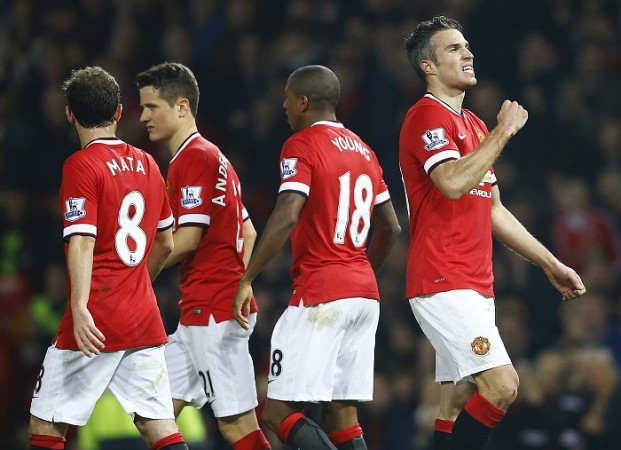 Manchester United may have had a disastrous time on the pitch under David Moyes last season, but the 2013/14 campaign still turned out to be a success for them as they claimed the second spot behind Real Madrid in the list of football's richest clubs in terms of revenue.
The list, which was complied by auditing giants Deloitte, sees Real Madrid establish themselves as the world's richest football club for the 10th successive year with a turnover of £459.5 million.
The Red Devils, despite not being able to qualify for European competitions after finishing seventh in the Premier League last season, still managed to record a revenue of £433.2 million, helping them climb from fourth to second place in Deloitte football money league, ahead of Barcelona and Bayern Munich.
"A season that saw Manchester United finish in their lowest league position since the start of the Premier League era actually saw the Red Devils reclaim second spot in the money league," said Dan Jones, partner in the sports business group at Deloitte.
Jones predicts the Red Devils, who are expected to sign more sponsorship deals this year, may overtake Real Madrid if they manage to qualify for the Champions League next season.
"Their commercial growth ... continues to yield record-breaking deals. If the club can regain their Champions League status for the 2015-16 season, there is a strong possibility they will also regain top spot in our money league for that season," he added.
Apart from Manchester United, seven other English clubs – Manchester City (6), Chelsea (7), Arsenal (8), Liverpool (9), Tottenham Hotspur (13), Newcastle United (19) and Everton (20) – have managed to claim a spot in the top 20 of the football money league.
And Jones, who says that the English clubs have been benefitted by "broadcast revenues", expects the money league to be dominated by more Premier League clubs in the future.
This because the annual revenue of the Premier League sides are expected to go up further after the sale of next season's broadcasting rights.
"Last year Premier League clubs benefitted from much larger broadcast revenues thanks to the latest round of deals," added Jones.
"The Premier League is currently undertaking its next round of sales of broadcast rights and with the market expectation that another significant increase will occur, it is likely that the Money League will have a strongly English appearance in the coming years."