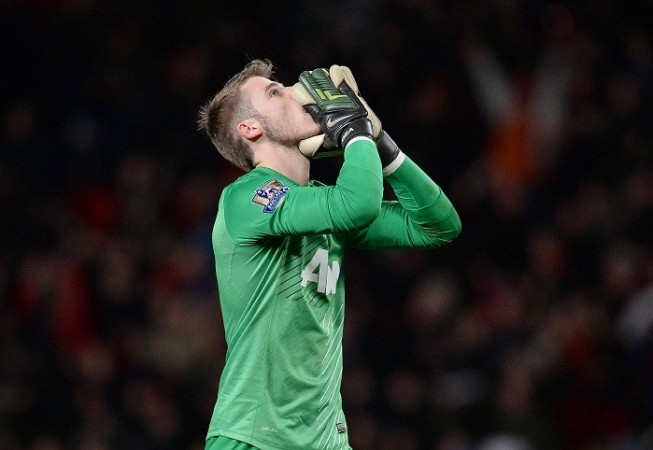 Manchester United goalkeeper David De Gea is looking forward to facing Spanish giants Real Madrid during pre-season.
Apart from Madrid, the Red Devils are also slated to face AS Roma in Denver and Inter Milan in Washington DC in the International Champions Cup in their pre-season tour to the US. The Spain international said that although these are friendly matches, the team would give it their best in order to start the season on a high.
"It's a Spanish team, and I will enjoy playing against them," De Gea said. "It will be special for me. With it being a friendly, there is not as much pressure, but of course we will try to win the match."
"Although you know it's just pre-season, it always helps to compete against strong sides. Big teams are involved in the tournament and we will need to play well. Hopefully we can win it."
United had a difficult last season but De Gea enjoyed a decent term with the Old Trafford club and was named both the fans' and club's players' Player of the Year.
However, he failed to make any appearance for Spain in the World Cup as they were knocked out in the group stage.
The Premier League club will also play Major League Soccer side LA Galaxy during ther tour and the United player insisted that playing against MLS clubs will be a challenge as they are in the middle of the season.
"It's always good to play against teams from outside Europe," De Gea said. "I am sure it will be a tough game and it will help us gain pace and fitness."
United are currently training under assistant manager Ryan Giggs and Albert Stuivenberg in the absence of new manager Louis van Gaal, who is on national duty with the Netherlands at the World Cup, preparing his side for their game against Brazil on Saturday.
Ashley Young, Darren Fletcher, Jonny Evans, Nick Powell and Wilfried Zaha, along with newly-signed midfielder Ander Herrera, are currently training at Carrington.
Wayne Rooney, Antonio Valencia and Javier Hernandez will join later as they were given additional time to recover post World Cup, while striker Robin van Persie is on national duty with the Dutch team in Brazil.
"After a long break you want to see your team-mates and start the new season," De Gea added. "You are looking forward to the training, which is tough, but enjoyable."