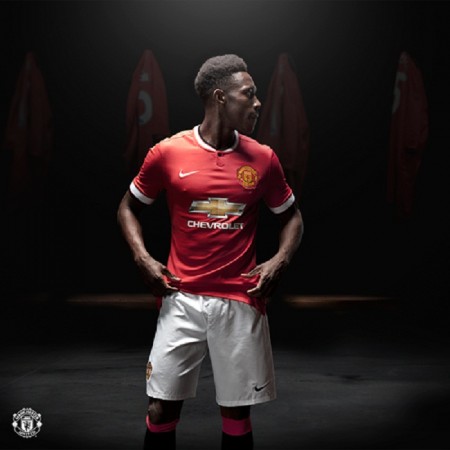 Sportswear giant Nike has ended its 13-year long partnership with Manchester United and the Red Devils are now set to rope in Adidas as its new kit supplier from next year.
The United States-based company has been supplying the famous red shirt to United since 2002. They also designed the club's latest jersey, which bears the logo new sponsor Chevrolet.
United earned around £38 million, including global merchandise sales, from their deal with Nike last season. Reports stated that United were asking for £60 million for the new deal but Nike was reluctant to pay such a huge amount as it would make no business sense to them.
The American company, which earlier insisted that they are negotiating with the Premier League club, has issued a statement that they are pulling out of the deal because of the club's demands.
"Any partnership with a club or federation has to be mutually beneficial and the terms that were on offer for a renewed contract did not represent good value for Nike's shareholders," reads a statement released by the sportswear company.
"Manchester United is a great club with passionate fans. We are proud to have partnered with them for the last 12 years and will continue to sponsor the club until the end of the 2014/15 season. We look forward to a successful final season with the club."
Nike was recently replaced by Puma as the official kit supplier of Arsenal.
They also provide jersey to teams such as Paris Saint-Germain and Manchester City. World Cup semifinalists Netherlands and Brazil also use kits made by the US manufacturer.
German company Adidas is now the frontrunner in signing a lucrative deal with United. According to SportsMail, the deal between Adidas and the Red Devils will be of around £750 million over 10 years.
Adidas, who is battling for supremacy in the sporting world with Nike, has previously made kits for United throughout the 1980s.