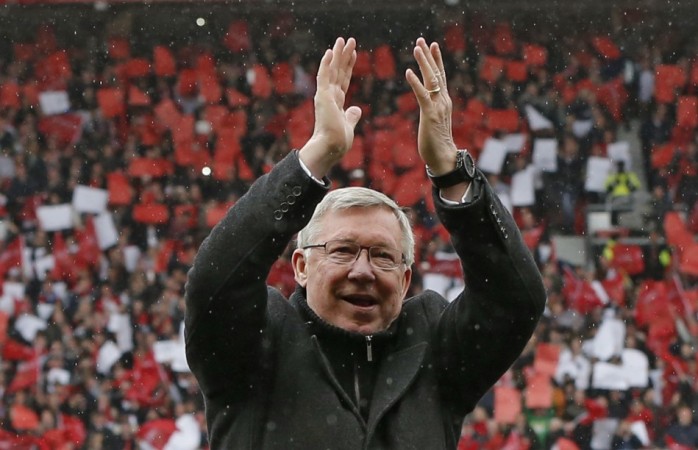 Sir Alex Ferguson believes Louis Van Gaal is the right man for the job at Manchester United, as the legendary manager opened up on his relationship with the Dutchman.
Ferguson and Van Gaal are two strong characters who stand by their decisions, while making sure the players follow them -- they know what they want and they make sure they get it.
While Van Gaal has taken a little while to get settled at Manchester United, with results not quite as good as he would have liked, Ferguson has little doubts over the fact that the former Ajax, Barcelona and Bayern Munich manager is the perfect man to sit in the Old Trafford hot seat.
"He's not been getting the results that are expected but when I came to the club I didn't get the results I expected myself at the beginning," Ferguson said in an interview to MUTV. "What we needed then was Sir Bobby Charlton, Martin Edwards and the board to stick by me and we had a great spell after that.
"Once I got settled into the club, everything was fine. Louis is going through that same process and there's no doubt in my mind that he will sort it out."
Ferguson also revealed Van Gaal does not come to him for advice on how to turn things around at Manchester United, and get them back to the top of the heap in the English Premier League again.
"There's no ongoing dialogue [between Van Gaal and I]. He comes into my office sometimes after the game, into the lounge, and we have a chat," revealed Ferguson. "But it's not a matter of picking up a phone or anything like that.
"He's a very capable person with a strong mentality. He's a strong leader. He knows where I am if he ever did need me but there has not been any need for him to phone me."
Van Gaal and Ferguson, however, do enjoy a cordial relationship, with the Scot opening up on a conversation the two legendary managers had 16 years ago.
"I've always got on well with Louis," said Ferguson. "The first occasion was when we played Barcelona in 1998 when we were in the group stages together. He was asking me how I dealt with the press and I said I've got a few interesting things about that!
"He had a different approach to the press at that time. My advice was don't read it. Don't get yourself upset about it. He has his own way. Watching his press conferences actually it's quite interesting. He's very, very honest in his press conferences, which is interesting."
Ferguson was often criticised for being too visible during David Moyes' reign at Manchester United, and while the Scot kept mum on his compatriot's ill-fated spell, he did admit losing to rivals Liverpool and Manchester City last season was difficult to watch from the director's box.
"I got annoyed when we lost to Liverpool last year," admitted Ferguson. "I didn't enjoy that. I don't like losing to Liverpool and Manchester City last year, because they are your biggest rivals and the ones you always strive to defeat and are always in our way.
"Particularly Liverpool of course."