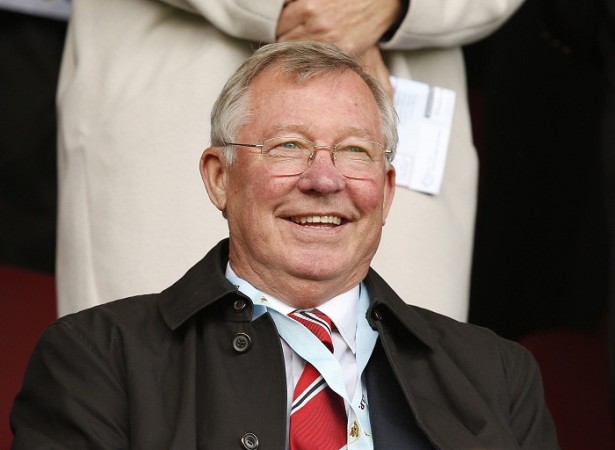 Sir Alex Ferguson believes injury woes are behind Manchester United's slow start to the English Premier League this season, with the former manager yet again insisting Louis Van Gaal is the right man for the job.
Manchester United played pretty well in their high-profile English Premier League clash against Chelsea at Old Trafford, but another lapse in concentration in defence put them 1-0 behind with Didier Drogba taking full advantage from a corner.
The home team needed a 94th minute equaliser from Robin Van Persie to salvage a point, in a match where Van Gaal was forced into making another late change in defence, after Phil Jones became the latest casualty.
Chelsea have hardly changed their defence this season with Branislav Ivanovic, Gary Cahill, John Terry and Cesar Azpilicueta the mainstays with Filipe Luis only coming in at left-back against Manchester United due to a suspension for the Spaniard.
Ferguson knows all about the importance of having a steady back four for a club to challenge for the league title, and the Scot believes Manchester United can only start thinking about catching up with the league leaders once they consistently start playing with the same defenders.
"It's been a bit of one step forward and two back," Ferguson was quoted as saying by the Daily Mail. "It's been difficult with injuries. I got told the team today at 3 pm, and Phil Jones is injured again.
"I said, 'Are we going to get a break here?'.
"If the back four doesn't play consistently together then you aren't going to get results."
Age in the defence might also be a problem, with Louis Van Gaal not having the luxury to call upon the experience of Nemanja Vidic, Rio Ferdinand and Patrice Evra.
"People keep saying 'you're fragile at the back', and that's understandable," added Ferguson. "But these boys need time to adapt, Luke Shaw and Marcos Rojo are still young men."
It is clear that Manchester United are slowly but surely improving under Van Gaal, and Ferguson has no doubts over the fact that the Dutchman will succeed at Old Trafford.
"He will get there because he's got the stubbornness and determination to do well," said Ferguson about Van Gaal. "I have no doubt he will get it right
"I am certain they made the right choice."