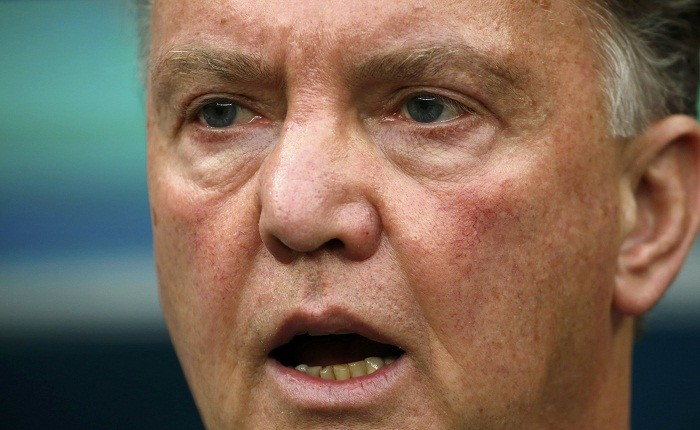 Louis van Gaal is hoping to replicate Netherlands' team spirit with Manchester United, when he will take command of the Premier League club this summer.
The Dutchman gave a chance to all 23 members of the squad to appear in the World Cup, including an inspirational substitution, which brought Tim Krul on the field for the shootout in the quarterfinal against Costa Rica. Third choice goalkeeper Michel Vorm also made a late appearance against Brazil in the third-place playoff on Saturday.
"There will always be a place in my heart for these 23 players," van Gaal said. "My players were great. I hope that the group in Manchester will become like this one because we have to read from the same hymn sheet. I hope I can get them to do that there."
Van Gaal helped Netherlands finish third in the World Cup as they beat hosts Brazil. The Dutch only lost one match in the tournament, when Argentina prevailed on penalties in the semifinals.
"I couldn't do it with Ajax, Barcelona or Bayern Munich. Losing is part of sport," he said. "I just hope that at Manchester United I can do my best. Whether that's enough for the fans, we'll have to wait and see, but I genuinely hope that will be the case."
The 62-year-old insisted that he is proud of how his team performed in the tournament, despite falling short of winning the title.
"We scored 15 goals in seven matches and conceded four, two of which came from penalties," the Dutchman said. "I think we can look back on a successful tournament and I am proud of my players and staff."
The Netherlands mostly used a 3-5-2 formation in this World Cup and conceded just one goal in their last five matches in the tournament.
"My dream was to become a world champion and we could have done it," the manager said. "This was my last match and we finish it with a medal, but it was also important to display a new style of football. I heard the new coach say he wants to play the Dutch way, but I have always played the Dutch way.
"Maybe this will open everyone's eyes in the Netherlands and make them realise there is not just one system that can give people happiness. I prefer to use the qualities of the squad, and it worked. We were not champions, but we were very close."