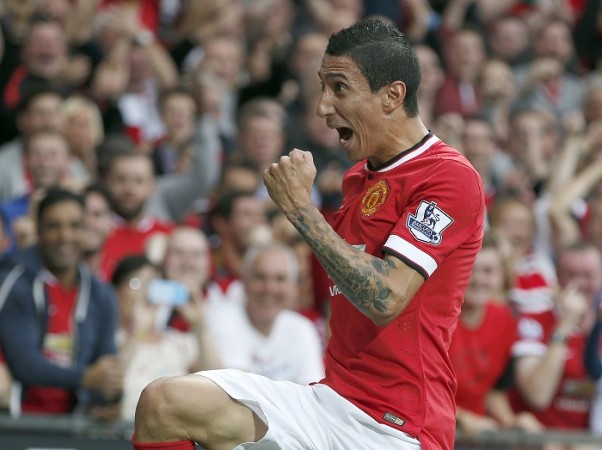 Carlo Ancelotti, thought to be one of the biggest fans of Angel Di Maria, and the man who wanted most to keep the Argentine at Real Madrid, has revealed that the midfielder left the Bernabeu for Manchester United in the summer transfer window for money.
Immediately after completing Di Maria's move to Manchester United, Real Madrid president Florentino Perez had claimed that the reason behind the sale was the fact that the player had asked for too much money in a new contract, a claim that Di Maria firmly refuted.
However, Ancelotti has now come out and supported Perez's comments, saying Di Maria forced his way out of the European champions in search of a more lucrative contract, a deal which Real Madrid were not willing to give.
Manchester United duly swooped in, after Paris Saint-Germain pulled out of the running, ironically because of Real Madrid's transfer demands, and completed the Di Maria signing for a British transfer record fee.
"I was in agreement with the club," the Real Madrid manager told Cadena Cope.
"There are times when the club needs to say no. You can't change the policies of the club for one player.
"Di Maria asked for a lot of money and preferred to leave to go find it. The club couldn't give him the money he wanted.
"They say that I'm the manager of the club; of course, I coach for the club, not for the players."
The deal, however, certainly seems to have worked quite well for all parties concerned, as Real Madrid got £60 million for a player who was clearly not happy at the Bernabeu, while Manchester United seem to have got a gem of a midfielder, who has already impressed immensely in the English Premier League.
Di Maria has scored three goals in his first five matches, and looks quite at home at Old Trafford. It does look like Di Maria will be the key to Manchester United finishing in the top four, at the very least, in the Premier League this season.