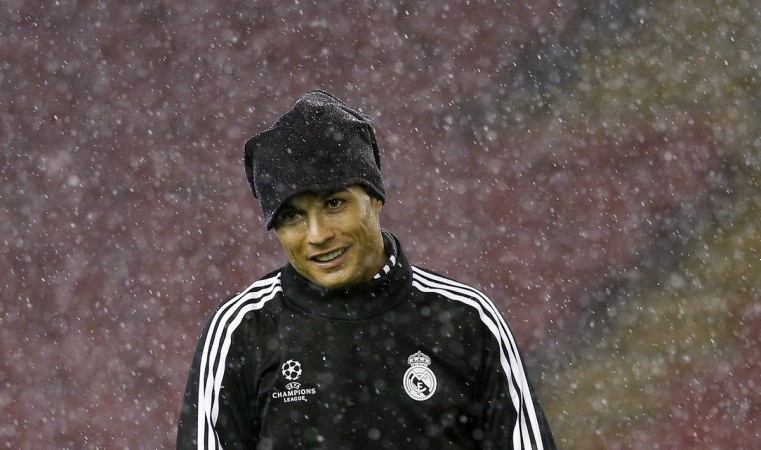 Real Madrid star Cristiano Ronaldo feels that Manchester United are too far behind leaders Chelsea to challenge for the Premier League title this season.
United's start to the 2014/15 campaign has been very disappointing, with them recording defeats and dropping points against small teams in the Premier League this season.
Despite managing to salvage a point following a 1-1 draw against the Blues, courtesy of a late strike from Robin van Persie, the Red Devils are still in eighth place, ten points behind Jose Mourinho's men.
And Ronaldo believes that the margin between the two teams is too much for United to be title challengers this season.
"You can never write off Manchester United. It is only the beginning but it will be tough for United to win the title this year I think because they are already too many points behind Chelsea in my opinion," said Ronaldo, according to the Express.
The 29-year-old feels that the Blues are the favourites to win the Premier League title this season even though he admits that there is still a long way to go.
"Chelsea have made a great start and they can be champions," added the former Sporting Lisbon man. "Chelsea are a little bit stronger than all the other teams this year. But of course in the Premier League over a season you never know what can happen."
"That period near Christmas is really tough and you can easily drop points because there are a lot of games in a really short space of time."
Despite Ronaldo writing off Manchester United's chances of winning the Premier League title this season, he says that he is hoping to see them back in the Champions League next season.
"I hope Manchester United can come again at the top of the league," added the Portuguese. "It would be amazing and good news for me if they did make the Champions League because I would love to play against them again."
"At the moment they are many points behind Chelsea and have had some disappointing results at the start of the season. But let's see what happens it is an exciting league and anything can happen."
Finally Ronaldo feels that Louis van Gaal is a very good coach and the Dutchman can restore United's former glory if he is given enough time.
"To get a good squad and a good team takes time so lets give Van Gaal the time he needs," Ronaldo added. "He is a fantastic coach and very experienced and I am certain he will make United champions again, if not this year then very soon after that"