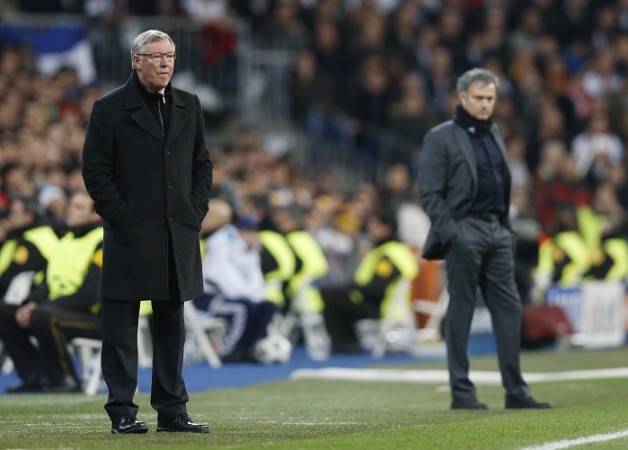 Sir Alex Ferguson, during his time as Manchester United manager, had very little reason to get jealous about, having led his team to titles after titles and records after records. But one man did give him reason to be just that, with Ferguson, with a twinkle in his eye, complaining about the fact that Jose Mourinho has it all – titles, respect and that one thing that every man aspires for – a bit of George Clooney about him.
"It is unfair really," said Ferguson in an interview to BT Sport. "He's good looking, he's got that sort of George Clooney bit in his hair now.
"But I think he is a great example, he can speak five languages or whatever he can."
Ferguson is as fierce a competitor as you can get, and the former Manchester United manager has had many a run-in with the best in the game. But outside the pitch, the Scot is much more laid back, able to whip out his Scottish humour, which he did to great effect with that Clooney bit, while also giving praise to his former rival and good friend.
Ferguson and Mourinho have never stopped from giving each other compliments -- one of the reasons why many, including Mourinho, if you believe the reports, believed the Portuguese would take over from Ferguson at Manchester United.
However, that job went to David Moyes, with Mourinho returning to Chelsea and the rest as they say is history.
Ferguson opened up about his relationship with Mourinho, elaborating on the amount of respect he has for the former Real Madrid, Inter Milan and FC Porto manager.
"He goes and becomes an interpreter for Bobby Robson, follows him to Barcelona, works under Louis Van Gaal, he is learning all the time," added Ferguson on Mourinho.
"He has got a determination, he wants to be a coach. He never played the game, by the way -- you tell me how many [club] presidents would give a manager a job who has never played the game? None. But he has done it.
"Then he goes and manages a small team in Portugal, then goes to Porto and wins the league, wins the UEFA Cup, wins the European Cup, goes to Chelsea and wins the league. Goes to Inter Milan.
"That is an example to anyone who wants to do well, you shouldn't let the barriers get in your way if you want to get there."
With Ferguson now retired, Mourinho has a shot at dominating the Premier League with his Chelsea team, who ensured they would spend Christmas as the best club in England following their 2-0 win over Stoke City, which kept their three-point lead over Manchester City at the top of the English Premier League table.