When Rio Ferdinand called out professional boxers of the likes of Tyson Fury and Anthony Joshua with amateur Instagram videos, little did we know he was being serious. As it turns out, the former Manchester United is serious about pursuing a career as a professional pugilist.
The 38-year-old will make the "major news announcement" about his entry into professional boxing circuit on Tuesday, September 19, according to The Telegraph. Ferdinand, who is known as an avid fan of the combat sport, has been spotted at quite a few high-profile bouts, including his close friend Joshua's fights.
Ferdinand reportedly plans to fight only once and it will be part of a TV documentary series, which will showcase the footballer's training routines. Ferdinand though will have to first obtain a boxing license from British Boxing Board of Control.
The former England international with 81 caps, who also made more than 300 appearances for United, was the main member of Alex Ferguson's Red Devils. Ferdinand went on to win six league titles and a Champions League trophy with the Premier League side during his 12-year-stint.
Ferdinand revealed earlier this year how boxing and workouts have helped him overcome his wife Rebecca's death in 2015.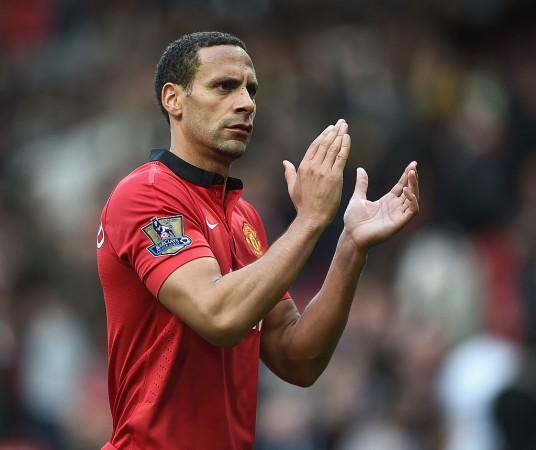 "Without the gym I don't know where I would've had that release time – that time just to think about nothing, or to think about something other than what was going on in my life," Ferdinand had told the Men's Health magazine in July.
When Ferdinand interviewed Floyd Mayweather
Notably, Ferdinand seems to be looking for some inspiration from former Sheffield United midfielder Curtis Woodhouse, who pursued a boxing career after hanging up his boots.
Also, former England cricketer Andrew Flintoff tried his hand at boxing after retiring from international cricket in 2009. Notably, the all-rounder proved his critics wrong and went on win his only boxing match -- a four-round heavyweight contest in 2012 against Richard Dawson of the United States.