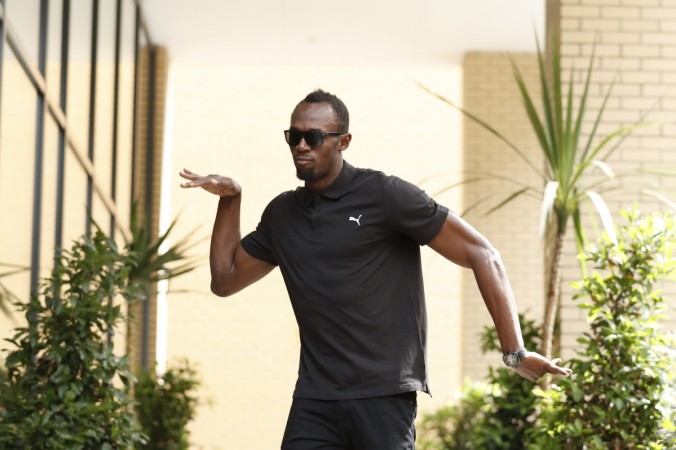 World's fastest man Usain Bolt has mentioned that Jose Mourinho is the perfect coach to manage Manchester United at the moment. The 29-year-old, a big fan of the Premier League club, had previously even wanted to play for the Red Devils.
Mourinho, a three-time Premier League winner with Chelsea in the past, signed a three-year contract with the Old Trafford outfit in May this year, replacing Louis van Gaal. The Portuguese spearheaded the signings of Eric Bailly, Zlatan Ibrahimovic and Henrikh Mkhitaryan since his arrival and United are also reportedly chasing the prized signature of midfield maestro Paul Pogba.
One player however doesn't feature in the club's transfer plans and that is sprinter Bolt. The Jamaican, however, is hopeful that a call will be coming soon from the former Real Madrid manager.
"I haven't gotten a call yet [to play for United] but I know it's coming!" said Bolt in a press conference on Thursday ahead of the London Anniversary Games, to be held on Friday and Saturday. The five-time IAAF World Athlete of the Year will be running in the 200m event alongside rival Justin Gatlin.
Speaking further on the appointment of Mourinho, Bolt said: "I'm definitely happy, it's a good choice, Mourinho is a winner, he works hard to win titles and that's what Manchester United need right now. I'm excited to see what happens next."
The legendary sprinter, who will be competing in his final Olympics in Rio de Janeiro next month, also added that he is looking forward to breaking his 200m world record time of 19.19 seconds he set seven years back.
"I'm happy that I didn't get a really bad setback this season, it was up and down, but I could always train," Bolt continued. "I think the competition, the energy, the work they have to put in to win the 100m in Rio will help my 200m and that's really my focus, trying to break the 200m world record. I'm definitely a tough competitor.
"I'll definitely be there [in Rio Olympics], I'm excited to go. This is where history is going to be made, I'm excited to put on a show for the entire world to see. This is my final Olympics, it's a big one," he added.