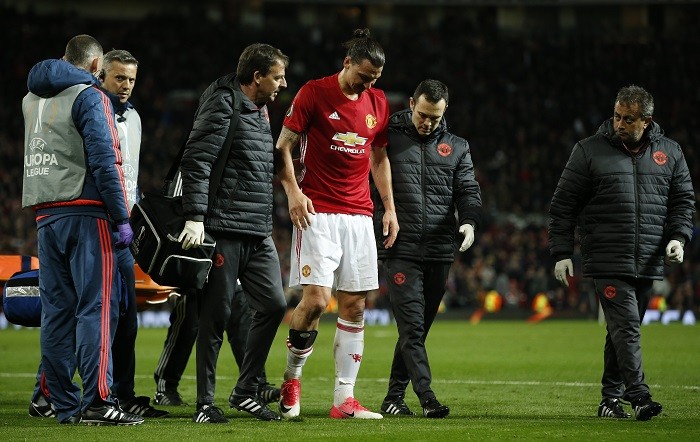 When Zlatan Ibrahimovic landed awkwardly during the Manchester United vs Anderlecht Europa League quarterfinal second leg on Thursday, everyone at the ground and the ones watching around the world would have winced.
It was obvious, the moment Ibrahimovic landed and his knee twisted in a way a knee should not twist, that there was no way the striker was going to continue on for Manchester United in the quarterfinal at Old Trafford.
The only question, as he limped off the field – at least he was able to do that and didn't need a stretcher – was how long Ibrahimovic would be out for?
Jose Mourinho, the Manchester United manager, didn't sound too confident about his key striker's fitness, although he insisted the extent of the injury will be known only after scans are taken on Friday.
To make matters worse, Manchester United also lost a central defender in Marcos Rojo, who had to be stretchered off in the first half. Mourinho now has three centre-backs on the treatment table, with Chris Smalling and Phil Jones still quite a while away from a return from injury.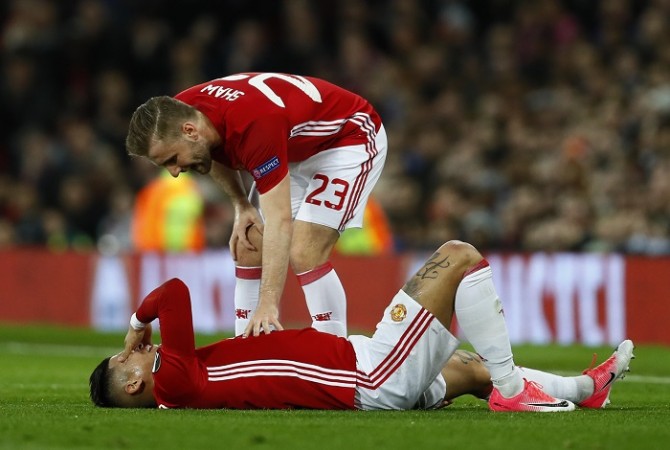 "I want to wait but my feeling is not good, for both," Mourinho told BT Sport after Manchester United's 2-1 extra time victory.
"I want to try to be optimistic but I'm not. I don't think they are easy injuries but I prefer to wait until all the tests are done tomorrow (Friday). After tomorrow then I can speak what I feel because I am a manager, not a doctor."
Ibrahimovic is Manchester United's top scorer this season and the only player who has consistently found the back of the net. While there are certain people who feel United actually play better without the Swede in the lineup – because Mourinho is then able to use the pace of Marcus Rashford – there is little doubt that the veteran striker will be missed.
What Ibrahimovic will hope is that he gets fit in time for the Europa League final – provided Manchester United make it, of course – because the summit clash will be held at the Friends Arena in Stockholm, the ground where a statue of Ibrahimovic is going to be put up in his honour.
For the here and now, Manchester United are now likely to be without both Ibrahimovic and Rojo – unless the two injuries miraculously turn out to be minor – for the Premier League game against Burnley at Turf Moor on Sunday.
While United moved ever closer to sealing a spot in next season's Champions League – the winner of the Europa League get to play in the top-tier European competition next season – Mourinho will want to stay in the hunt for a top four place in the Premier League as well.
"We keep trying," Mourinho added. "While mathematically it is possible in the Premier League we have to fight for it. If one day it is not mathematically possible we have to put everything in the Europa League because the Europa League is an important title and on top of that the bonus of playing in the Champions League."