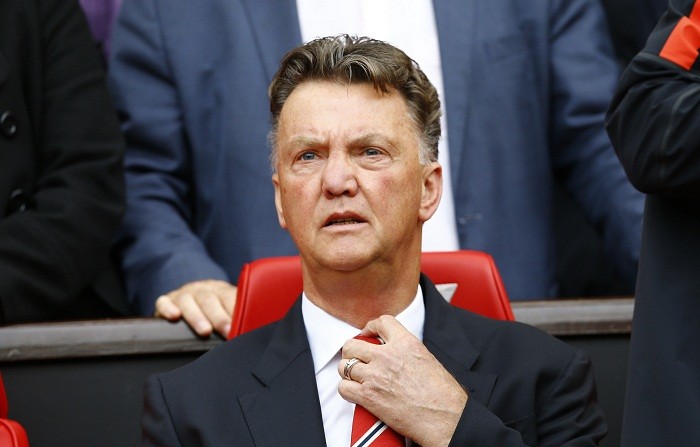 Manchester United boss Louis van Gaal finally has almost a full squad to choose from as most of his injured players have returned back to fitness.
Daley Blind, Antonio Valencia, Angel di Maria and Marouane Fellaini are all in line to make their comebacks against Southampton on Sunday, while the Dutchman has revealed that Marcos Rojo also returned back to training on Saturday.
Ashley Young, who pulled his hamstring during United's 1-1 draw at Stoke on New Year's Day, is currently the only player still on the sidelines at Old Trafford.
And van Gaal says that he is amazed to see all his players available for selection for the first time in his Manchester United career.
"We have only one player injured. Can you believe it? Only one. I have to select for the first time in my career in Manchester United the 11 and the 18 players," the Dutchman told ESPN.
While di Maria managed to make a good comeback, scoring a goal against League One Yeovil Town in the FA Cup, after spending six weeks on the sidelines with hamstring and pelvic problems, Blind and Rojo, who have also been out for a lengthy period due to a knee and thigh injury respectively, have also resumed training.
However, van Gaal says that these players are still not a 100% match fit.
"Blind has trained the full week with us. Angel di Maria has played only 20 minutes and that is because of match rhythm. I have only one injured player but I don't have 100 percent match fit players."
"That is a different thing. Of course di Maria is further [along] than Daley Blind or Rojo but I have to select and select the best team and also I have to watch the qualities of Southampton and how I can reduce that quality by our line-up and also our gameplan."
Still the Dutch boss is hopeful that his side will now start producing better results considering they no longer have much injury concerns.
"I hope so because now the players are coming back and I will have a full selection of players within three weeks, I think," van Gaal told Manchester United's official website.
"Normally, we should then play better because a lot of players who were also fixed in my line-up - Daley Blind and di Maria, for example - are now coming back."
"Marcos Rojo, for example, was also fixed in my line-up. I didn't have the chance to build up with the same players. I hope that I can do that now, but you never know."