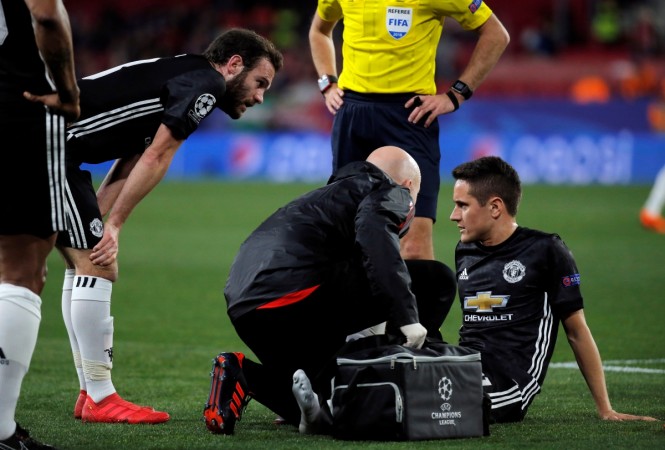 Manchester United manager Jose Mourinho has confirmed Ander Herrera has suffered a "bad injury" and criticised the club's medical department for declaring the midfielder fit to face Sevilla.
A thigh strain forced Herrera to be on the sidelines since he came on as a substitute in United's 2-0 defeat to Tottenham Hotspur. The Spaniard recovered on time for the European fixture against the La Liga outfit and the Portuguese tactician started with Herrera, along with Nemanja Matic and Scott McTominay in the midfield.
The Red Devils' trip to the Ramón Sánchez Pizjuán ended in a goalless draw in the first leg of the Champions League round of 16 tie on February 21. Herrera lasted less than 18 minutes before being replaced by Paul Pogba, who was dropped from the starting XI by his manager.
"Now we have proof he was not 100 percent fit. I think it's a bad injury," Mourinho said, as quoted by the Daily Mail.
"He had a small injury that stopped him for the last couple of matches, but the medical department said he was him fully fit. We didn't play him (at Huddersfield on Saturday) to give more work and more protection, but it looks like he wasn't fully fit."
Mourinho also explained why he decided to start with the former Athletic Bilbao and McTominay ahead of Pogba against Sevilla.
"I started with Ander and Scott. I think a fantastic player like Banega is, he wasn't, because he didn't have the space to be the Banega that the world of football admires and Paul replaced Ander," the United manager explained.
The former Real Madrid and Chelsea manager was impressed with Pogba's display after coming off the bench early in the first half. Mourinho stressed the French international gave "stability" to United in their goalless draw against Vincenzo Montella's side.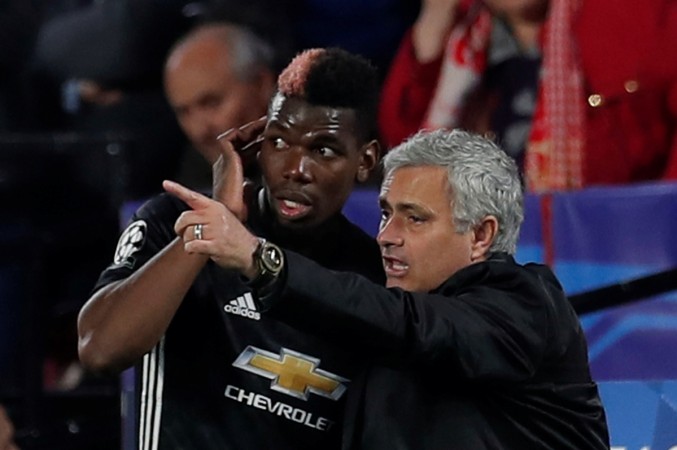 "I think Paul made a big effort to try to give the team what I ask the team. He tried to bring to the game the same kind of qualities plus his security with the ball. Of course, he lost a couple of possessions, but he gave us also stability," the 54-year-old stressed while discussing about Pogba.
"We had a good percentage of possession for the way we play and the match away at home against a good team like Sevilla; we had a good percentage of the ball and that means control of the game.
"I think Paul had responsibilities on that and I am also happy with Matic. I think the three midfield players, they had good control and Paul was part of it."