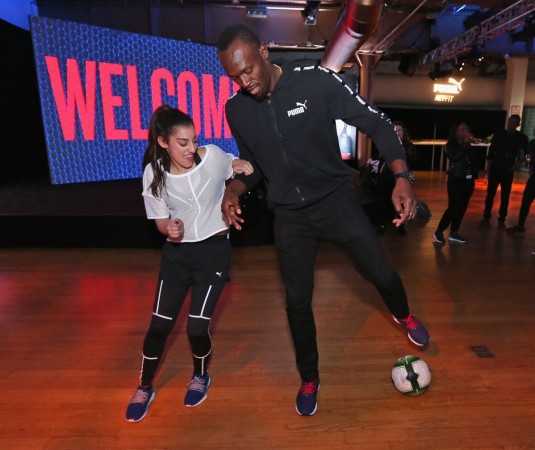 Zlatan Ibrahimovic is one of the hottest free agents in football at the moment. Joining him is the world's fastest man, Usain Bolt, only on Konami's highly revered video game Pro Evolution Soccer (PES) 2018, though.
Bolt, 30, pretty vocal about his support for Manchester United, can now finally tick off one of his expectations from the bucket list.
The Jamaican has been pleading to play with Manchester United ever since Sir Alex Ferguson was at the helm. We're not sure, however, as to which position Bolt will be plying his trade at in the game -- defence, midfield or striker. One thing is for sure, the fastest player in the world playing as a goalkeeper is laughable!
"I love football and have played PES for as long as I can remember. It's the best football game there is and it's a great honour to be a part of it and its success," said Bolt.
"Having my face and movements scanned for use in the game was a fascinating process and I hope those who pre-order the game make full use of my pace and skill," he added.
PES 18 trailer featuring Usain Bolt
NOTE: Only customers who exclusively pre-order the game will be able to use Usain Bolt as a playable character.
PES 2018 is set to release on September 12 in the United States, while the date for release is September 14 across the United Kingdom and Asia on the following platforms -- PS4, PS3, Xbox One, Xbox 360 and PC.
PES 2018 official trailer