Manchester United could be offloading a major chunk of players in order to settle their account balance. The high-profile purchases of Paul Pogba, Romelu Lukaku, Zlatan Ibrahimovic and more over the past two summers have left the club coffers in distress.
According to reports, the wage bill at Manchester United has reportedly risen 13.5 per cent to £263.5m and Jose Mourinho has no option but to sell some of his players, in an attempt to make the Glazer family happy as well.
Under Mourinho, the two most high-profile sales at United has been of Memphis Depay (£16m) and Morgan Schneiderlin (£22m). The January transfer window 2018 or the summer transfer window 2018 could see even bigger sales happening.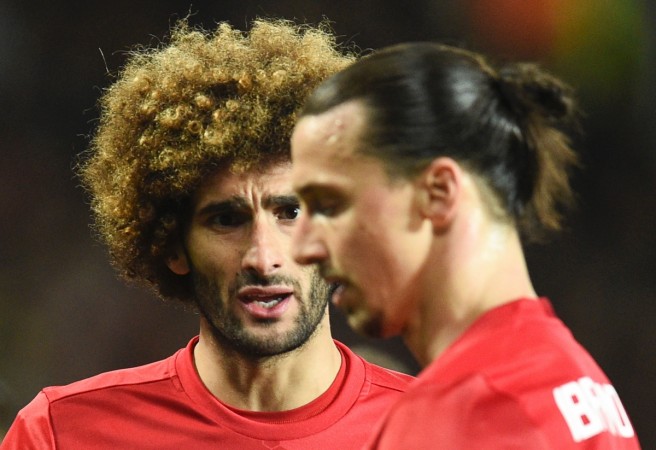 While there definitely is a need to cut costs with the Premier League title presumably all but lost to Manchester City this season, Mourinho's recent fallouts with certain players have also come to the limelight.
List of players heading out next year:
Luke Shaw
The highly-rated English full-back signed for United back in 2014 for £27m. He was destined to become as bright as Patrice Evra was during the Sir Alex Ferguson years, but Shaw's niggling injuries have completely taken the sheen from him.
Recent reports claimed that Shaw has fallen apart with Mourinho, and the Portuguese gaffer doesn't see the defender fit into his plan of things anymore.
Possible next destination: Southampton
Marouane Fellaini
It was only recently that the 'Special One' Mourinho mentioned that Fellaini was the special one in the Manchester United team. Despite that, the lanky Belgian midfielder, who has answered impressively to his critics in recent times, is reportedly contemplating a move out of Manchester United.
Turkish side Besiktas has been a fan of the player from a long time but a recent shocking interest from Paris SG might have even left Fellaini with a dropped jaw.
Possible next destination: Besiktas/PSG
Matteo Darmian
The Italian defender was also tipped to do a big impact, but he steadily kept falling down the order. Darmian lost the right-back position to Antonio Valencia and is used as a backup left-back in certain matches.
Lately, the 27-year-old is reportedly catching a lot of attention from Serie A, with the likes of Napoli, Inter and Roma keen on the player.
Possible next destination: Any Serie A club
Henrikh Mkhitaryan
Mkhitaryan has been one of the best players for Manchester United this season, but there are still question marks if he is being able to play happily under Mourinho. Or if the Portuguese coach is actually content with the Armenian's performance.
One of Mourinho's first season signings at United, Mkhi, who was bought from Borussia Dortmund for £30m, has been linked with a return to Ruhr giants.
Possible next destination: Unknown
Zlatan Ibrahimovic
Surprised to see his name here? The lion among humans, who left the medical community shocked with his speedy recovery from a career-threatening knee injury, could be playing his final season with Manchester United.
Ibrahimovic is 36 and although his athletic abilities are possibly greater than other footballers of his age, it might be the right time for Ibra to try out one different side before hanging up his boots.
With the Major League Soccer (MLS) in the US turning out to be a happy hunting ground for legendary footballers who are interested for that final hurrah, we can't but feel that Ibra too might be heading the same road.
Possible next destination: MLS