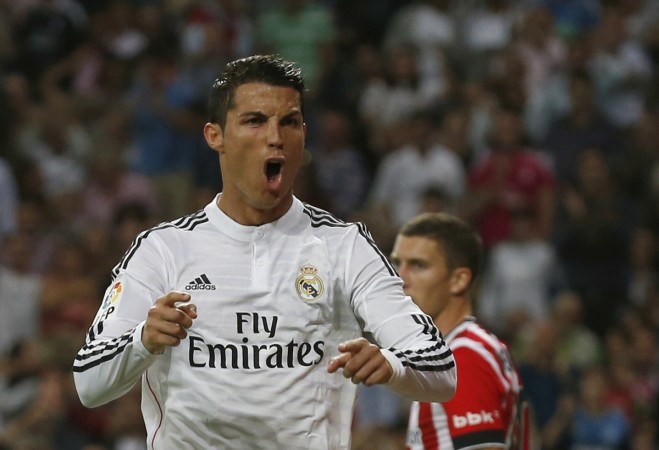 Manchester United have been dealt a blow in their pursuit of Real Madrid star Cristiano Ronaldo after his agent Jorge Mendes revealed that the Portuguese will only be allowed to leave the Bernabeu for €1 billion, the amount in his release clause.
The 29-year-old's future has been subject to much speculation this summer, with many different reports indicating that he could be returning to the English Premier League to join his former club.
Despite Ronaldo himself insisting that he was happy at Real Madrid and was not looking to rejoin Manchester United, the speculations continued.
However, his agent Mendes recently dismissed all the speculations, insisting that Ronaldo, who has been in excellent form this season, netting 13 goals in six La Liga appearances for the Los Blancos, is happy at the Bernebeu.
Now the 48-year-old agent has explained why his client's return to Manchester United in the foreseeable future is "impossible"
"I no longer get calls from anyone asking about Cristiano. It's not worth them calling to ask for it," Mendes told Spanish daily sports newspaper AS. "The price is that stated in his release clause – €1bn (£785m)."
Nevertheless, Mendes admits that Ronaldo, who steered Manchester United to several pieces if silverware - including three Premier League titles and a Champions League crown - during his six-year stint at the club, still has a soft spot for his former side.
"United are in his heart and he is very respectful of people who show him affection but he is in Madrid to the end," added Mendes.
Mendes, who insists that "nothing is impossible" for Ronaldo, believes that the former Sporting Lisbon man "is going to continue evolving and improving until he is 40," and it will be "impossible for anyone to beat his records" once he retires.
Finally the 48-year-old agent feels that Ronaldo deserves more credit than he receives due to his phenomenal goalscoring abilities despite him not being a striker.
"Notice how Cristiano is a winger, he's not a striker, and his numbers are outrageous," added the high-profile agent.
"He plays very far from goal and has to make significant efforts to arrive into the box. For that, he deserves even more credit for what he achieves.
"In addition to being the best footballer in history, he is the greatest athlete of all time."