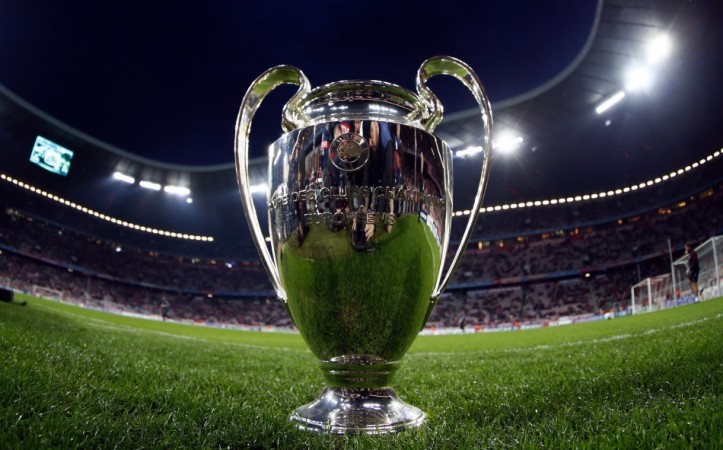 Manchester United and Arsenal are in danger of being excluded from the top seeds of next season's Champions League due to UEFA altering the seeding system.
Until this season, the club co-efficients (based on a team's performance in the last five seasons of the Champions League) were being used to determine the seeding in the European competition.
However, UEFA have now announced that the old method has been scrapped and replaced by a new system that will see the winners of the seven biggest leagues (English Premier League, La Liga, Serie A, Ligue 1, Primeira Liga, Bundesliga and Russia Premier League) in Europe along with the Champions League victors qualifying as top seeds.
"The first group comprises the title holder (top seed) and the domestic champions of the seven top-ranked associations in accordance with the access list," UEFA said in a statement, according to The Guardian.
While Arsenal and United will be seeded in the second group in next season's Champions League, Manchester City are expected to be seeded in either the third or the fourth group due to them being dropped out of the top 16 in UEFA's latest club coefficients.
Last season, Manchester City were seeded in the second group while Liverpool were seeded in the third group despite them coming first and second in the Premier League respectively.
This resulted in both the teams being drawn alongside some tough teams in the group stages of the Champions League this season, while Chelsea and Arsenal, who finished third and fourth in the Premier League last season, were drawn against some relatively easier opponents in the group stages due to them being seeded in the first group owing to their higher co-efficients.
Next season however, the champions of the seven top leagues (England, Spain, Italy, France, Portugal, Germany and Russia) in Europe will be seeded in the first group even if their club co-efficient is low.
If by chance this season's Champions League winner also manages to emerge triumphant in their domestic league, UEFA have announced that the victors of the eighth-ranked league Eredivisie (Dutch League) will be seeded into the first group.
"If the title holder is one of the top seven associations' domestic champions, the group is completed with the champion of the association ranked eight."