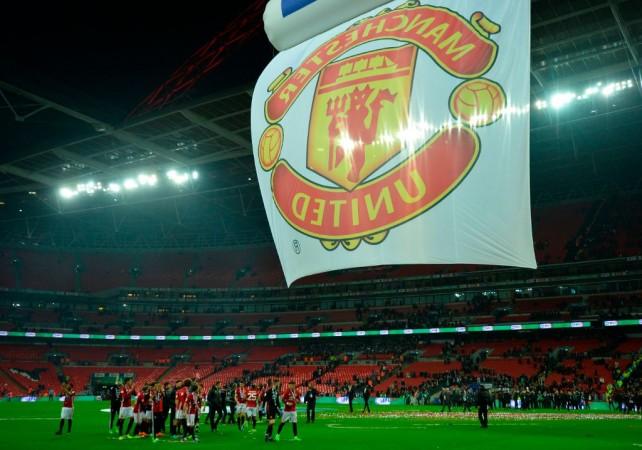 After dominating the likes of Twitter, Facebook, and Instagram, Premier League giants Manchester United unveiled their official YouTube channel on Thursday, February 22.
United have straightaway entered the record books as they rose to the third spot on the list of most subscribers gained in the last 24 hours, according to Social Blade — an online platform for tracking social media user analytics.
As of 10 am IST (4:30 am GMT), on Friday (February 23), United garnered 93, 409 new subscribers in the last 24 hours. The much-anticipated Red Devils' channel is gaining more subscribers with every passing minute.
With Thursday's unveiling, United ended a 13-year drought as they became the last Premier League club to join the popular video-sharing platform, which was launched in 2005. Notably, cross-town rivals Manchester City are the most popular English side on YouTube with 1,140, 268 subscribers.
Jose Mourinho's side were already dominating social media with 71.9m followers on Facebook, 7.4m followers on Twitter and 20.9m on Instagram. They are only behind La Liga giants Real Madrid and Barcelona when it comes to a total number of followers on the three big social media platforms.
Also, even without an official channel, the views on the United-related content, since the start of the new league season, had risen by 60% to 850m, according to YouTube. United were banking on their in-house channel "MUTV" for the club-related content so far.
United target big after YouTube debut
However, United's vision to be the most engaged sports club in the world has forced them to make their YouTube debut.
"The club's vision is to be the largest and most engaged sports club in the world. Our presence on platforms such as YouTube will allow us to achieve this vision," a club's spokeswoman said, as quoted by The Guardian.
Tomos Grace, YouTube's head of sport for Europe, Middle East and Africa revealed that United are planning to go big with their new channel on the popular video-sharing platform.
"Amazingly, even without an official football channel it is the most viewed club in the world on YouTube. But one channel that people are looking for is the official Manchester United voice. The plans they have are very exciting. They want to go big," Grace said.
United already have quite a few videos on their YouTube channel. First-team features, stylised match footage, legends, top 10s, classic matches and sporting stars and celebrities are some of the categories United are focussing on, according to the club's official website.