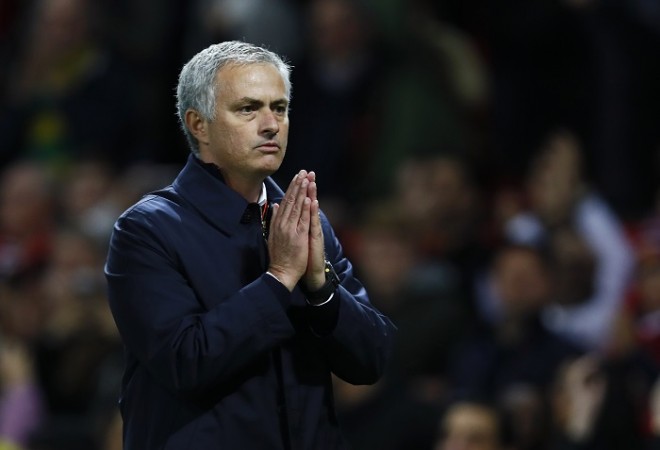 The evening began with an apology to the fans and ended with a tribute to the supporters as Jose Mourinho basked in the afterglow of Manchester United's EFL Cup win over rivals Manchester City. Needing a response from his team following the Chelsea 4-0 thrashing, the players provided just that with Juan Mata proving to be the difference-maker.
This was far from a perfect Manchester United performance, but it was miles better than the one at Stamford Bridge on Sunday and, following the 1-0 win, Mourinho was all praise for the fans, who have backed the side through thick and thin.
"It is (an) important (result) because it was a way to create a better feeling for the absolutely wonderful fans that I have never seen before in my life," Mourinho said. "After the defeat at Chelsea, to have this support is incredible.
"The love that these people have for the club is bigger than the result, it is bigger than the success and the trophies. It is real love and it is real passion. I am very happy for them, I don't care about myself. I am not happy because it is important for me, I am happy for the fans. I am happy for the players because they have absolutely everything.
"The performance was good, it was not phenomenal, but it was good. What was phenomenal was the spirit, the effort and the solidarity. This is the minimum that we can give to the fans."
Manchester City started with a second string side, with Pep Guardiola giving a couple of youngsters an opportunity to shine as well, and while Manchester United struggled to take control of the match, despite being near full strength, in the first half, the second 45 saw them put in a much more improved performance, with Mata firing in the goal nine minutes in.
What will please Mourinho the most, though, will be the fact that City failed to hit a single shot on target all game, a big improvement from the last match, when Chelsea looked like scoring every time they attacked.
"It is an important result because this is a knockout competition – if you lose you are out and if you win you are in," Mourinho added. "We found a better way to press them and to recover the ball. Step by step we were feeling more confident.
"I think it was better, it was a way for the players to go to the limit, to give everything, and for the fans to have that feeling."