Bayern Munich doctor Hans-Wilhelm Muller-Wohlfahrt has slammed the Bundesliga club's former manager Pep Guardiola and even said the current Manchester City boss took every opportunity to dupe him.
Muller-Wohlfahrt is one of the best-recognized doctors in Germany in the field of sports. He had been with the Bavarian club for close to four decades, but resigned from his position as the side's chief doctor when the former Barcelona manager was in charge at the Allianz Arena.
A public fallout between the two in 2015 forced the doctor to leave Bayern after 38 years with the club. Guardiola left Bayern and moved to the Etihad Stadium in the summer of 2016. Muller-Wohlfahrt returned to his former club in November 2017.
Muller-Wohlfahrt claims the Catalan manager does not like anyone standing up to him in the club. He said Guardiola promised to make him the commander at Bayern, but ended up duping the doctor.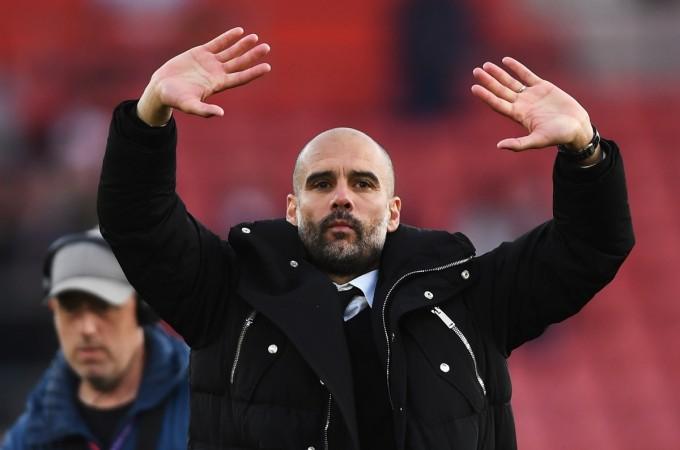 "Pep overestimates. He knows everything better. I was too big for him. I had support in the club, support from the team," Muller-Wohlfahrt told German website ZDF, as quoted by the Manchester Evening News.
"He cannot stand it when one is on par. He said he can make me a commander. He took every opportunity to dupe me," Muller-Wohlfahrt told German website ZDF, as quoted by the Manchester Evening News.
It is not the first time Muller-Wohlfahrt has slammed Guardiola. The Bayern club doctor had said earlier this month that the current City manager was "aggressive" and wanted the medical team to perform miracles in helping the players recover from injury.
Muller-Wohlfahrt stressed that the climate changed at Bayern when the club's former manager was at the helm. He pinpointed an argument that took place in the cabin, which made him realize he was not able to enjoy his work at the club.
"There was a very loud argument in the cabin. I had never experienced anything like that before. That was just against me," he added.
"That's when I knew - it's no fun anymore. I have to stop for my honor and my name's sake. I cannot put up with that."