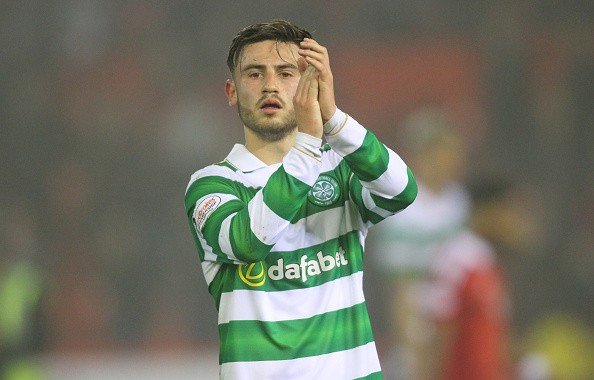 Manchester City are set for a massive overhaul in the summer after Pep Guardiola finished the season in third position in the Premier League and for the first time in his career without any trophy. The Spaniard is expected to make a lot of changes over the summer as he looks to get his squad in shape ahead of next season and he is wasting no time in doing so.
The former Barcelona and Bayern Munich manager has already released a number of first team players including Jesus Navas, Bacary Sagna and Gael Clichy. A lot more players are expected to leave once the summer transfer window officially opens and the Manchester City manager has already bought his first player.
Also read: Manchester City to spend millions in the summer as Pep Guardiola releases five first team players
Bernardo Silva was recently revealed as Manchester City player with reports indicating that the Citizens paid around £43.5 million to sign the talented Portuguese. That signing is expected to be just one of many over the course of the summer but Guardiola could also turn to players who were on loan last season and one of them is 20-year old Celtic star Patrick Roberts.
The young Englishman signed with Manchester City at the start of the 2015 season from Fulham for a fee of £12 million. He just made one appearance for the Citizens before being loaned to Celtic and the winger has flourished ever since.
In his first half season with the Scottish champions, he made 13 appearances scoring six goals and assisting in two but he made a name for himself in his second season with the club. After winning the Scottish Premiership in his first season, the youngster went on to win it again this season along with the Scottish League Cup and the Scottish Cup.
He played an important role for Brendan Rodgers as they remained unbeaten through the season in the league and scored 11 goals. But more importantly, he assisted in 19 goals. He also played against Manchester City in the group stage of the Champions League as Celtic managed a 1-1 and it was Roberts who found the back of the net.
Guardiola must have been keeping an eye on him ever since and with the Spaniard expected to make a number of changes to his squad, giving a chance to Roberts would not be the worst idea. He is expected to return to Manchester City in the summer and while he does not know what his future holds, he admitted he just wants to play football for now.
"I don't know, we'll see what happens. I'll have a break and then go back to Man City and then we'll see where it goes from there. I just want to enjoy my football. I want to play every week and enjoy playing football, like I did when I was a kid. If I can do that I will be happy," ESPN quoted Roberts as saying.
There is no doubt that Roberts is one of the most talented young Englishmen out there at the moment. He has most definitely proved that Manchester City did the right thing in buying him and after an impressive season in Scotland he will be hoping to gets a chance to prove himself in a Manchester City shirt next season. Even if that does not happen, you can expect a number of Premier League clubs to be after him this summer.
Check out some of Patrick Roberts' best skills and goals for Celtic so far.