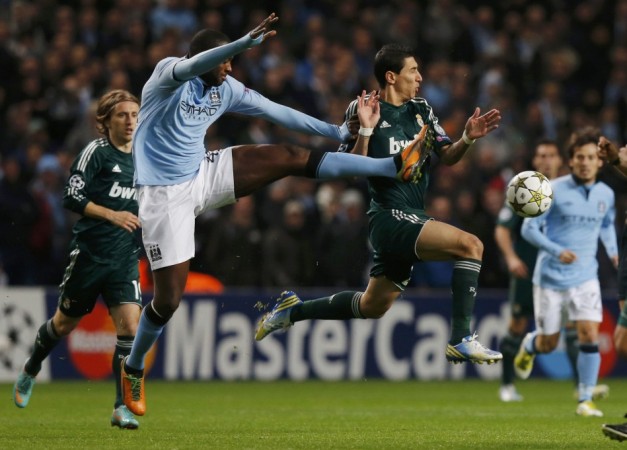 Manchester City put up a spirited fight against Real Madrid in the Champions League group match on Wednesday night but crashed out of the competition in spite of the draw against the Spanish giant.
Roberto Mancini's men had too much to do following their poor performances against the group's weakest side Ajax, costing them the chance to advance to the next stage though they still have a game to play. They needed to win both the matches to stay in the competition.
[PHOTOS OF MANCHESTER CITY VS REAL MADRID]
Manchester City settled for a 1-1 draw with Real Madrid on Wednesday night at The Etihad Stadium, Manchester.
Karim Benzema put Real Madrid ahead ten minutes into the game by sending the ball into Joe Hart's net. It was Argentine winger Angel di Maria who delivered the dangerous cross to unmarked Benzema, which was converted into a goal.
Roberto Mancini's men returned strong in the second half of the game, and the effort finally paid off in the 73rd minute as Aguero converted a spot kick into a goal.
Manchester City was awarded a penalty kick after Aguero was brought down inside the box by Alvaro Arbeloa, who was sent off after receiving his second yellow card. Aguero scored the equalizer from the spot.
Both Manchester City and Real Madrid had fair chances of changing their scoreline but didn't quite click. Cristiano Ronaldo's crosses went in vain and the efforts of Roberto Mancini's men towards the end of the game seemed too late.