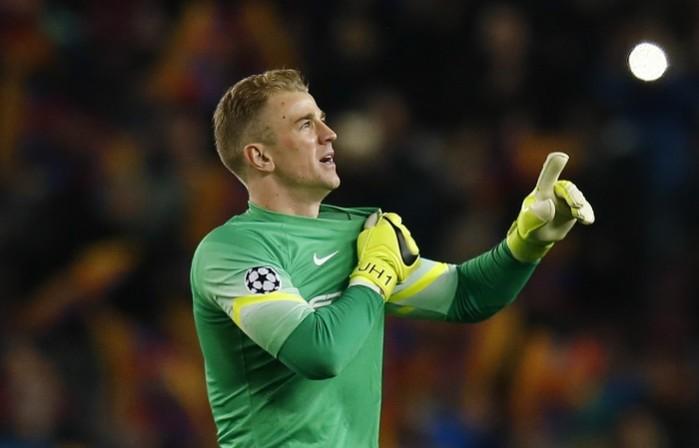 Manchester City goalkeeper Joe Hart believes his side can still turn around their campaign and challenge Chelsea for the Premier League title despite them being six points behind the Premier League leaders.
The Citizens have been in very poor form of late and their lack in focus has resulted in them falling behind in the title race and getting eliminated from the FA Cup and the Champions League.
Although it does not look like City, who are just one point above the third-placed Arsenal, will be able to catch Chelsea in the Premier League, Hart says he will never give up and has urged his teammates to focus and do well in their remaining fixtures.
"I will never give up, ever, and I could safely say that nobody in our dressing room will ever give up either. We will see where that takes us," said the 27-year-old, according to ESPN.
"West Brom is a huge game and we turn our focus to that. We have no excuse not to throw everything at the Premier League now and give our all - to the fans, the owner, to everyone."
The first choice England goalkeeper insists that City now have no choice, but to win all their remaining Premier League fixtures.
"Every game is a must-win now. We have no time to lick our wounds, we have to fly into that game. We have to win every game, and that is how we will go into it, and see where it takes us."
"We have had a few knocks this season, but we have proved it time and time again, and so have our fans, that we come back and we keep fighting."
City along with their manager Manuel Pellegrini have been heavily criticised following their performances of late, but Hart says that he is not too concerned.
"That's part of being at Man City. We all get talked about," added. "I have been the worst keeper in the world recently and Vinny [Kompany] has been the worst defender in the world."
"We have all had our moment. That's the role of being at Man City. If we don't win we are going to get slaughtered."