United Kingdom (UK) police made the seventh arrest on Wednesday in connection with the Manchester massacre at Ariana Grande's pop concert which left 22 people dead and more than 59 injured.
A large crowd had gathered at the Manchester Arena for famous US pop singer's concert on Monday. The explosion occurred at the end of the concert. A suicide bomber is believed to be behind the attack.
British police raided several parts across the country on Wednesday, and the arrest was made following searches at an address in the town of Nuneaton in central England, and is the first one outside the Manchester area.
"This evening we have been carrying out searches at an address in Nuneaton, Warwickshire, and arrested a man," the Greater Manchester Police force said in a statement. "These searches are connected to Monday's attack on the Manchester Arena, but this is a fast-moving investigation and we are keeping an open mind at this stage," he said.
"As it stands, six men and one woman have been arrested in conjunction with the investigation and remain in custody for questioning," the police added.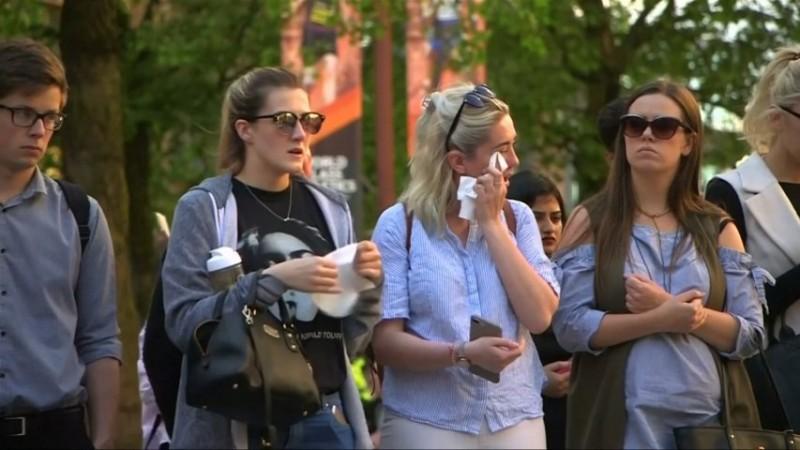 All the previous arrests in the case were made in and around Manchester in north-west England where the bombing occurred.
UK police on Tuesday said they believed British-born Salman Abedi, aged 22, carried out Britain's deadliest bombing attack since 2005. After arresting a 23-year-old man on Tuesday, the officers said they had taken three more men into custody on Wednesday from south Manchester where Abedi lived.
A man, carrying a suspicious package, was arrested by the police in Wigan, the north-west region of Manchester, on Wednesday.
Prime Minister Theresa May has warned of another attack.
Britain has deployed security officials to all the important sites in the country to tighten safety measures in the region. The authorities have raised the threat level in the nation from 'severe' to a 'critical' level.