Apple iPhones are quite popular and many buy them on e-commerce shopping sites, mainly for the discounts they offer when compared to offline stores. The iPhones' prices on Flipkart are quite compelling for an online shopper to ignore, but steep discounts also come at their own price.
A Mumbai-based software engineer was delivered a detergent bar instead of an iPhone 8 by Flipkart and a case has been registered against the e-tailer.
The man, identified as Tabrej Mehaboob Nagrali, registered a cheating case against one of India's leading online retailers, Flipkart, after he was duped. According to Nagrali, the iPhone 8 package delivered to his house in Panvel in Mumbai on January 22 had a detergent bar inside.
That was Rs 55,000 shocker for the 26-year-old software engineer, who had paid the full amount for the flagship phone, which appears to be a 64GB variant as per Flipkart.
"Nagrali approached us with a complaint yesterday, and an offense of cheating was registered against Flipkart," Avinash Shingte, senior police inspector at the Byculla police station, was quoted as saying by PTI.
Flipkart, which is valued at over $17 billion, says that it is aware of the matter and working towards resolving it at the earliest.
"Flipkart observes a zero-tolerance policy on all incidents that impact customer trust. It is of utmost importance to us to ensure the best possible online shopping experience for our customers. We are currently investigating this particular incident and will resolve the matter at the earliest," BGR India received a statement from Flipkart on the current matter.
As shocking as it sounds, this is not the first time Flipkart has been involved in a similar instance. Last May, a Mumbai-based customer had received a packet of washing powder and a soap instead of two Samsung smartphones he had ordered on Flipkart. Failing to reach a resolution, the customer had filed a case against Flipkart and the associated logistics company EKart.
But Flipkart isn't the only e-commerce retailer to experience such incidents. In 2014, a Mumbai-based customer had placed an order for a Samsung Duos smartphone on Snapdeal, only to have received a soap and a brick inside. In another incident from 2016, Flipkart had delivered a soap bar instead of a Samsung Galaxy Note 4.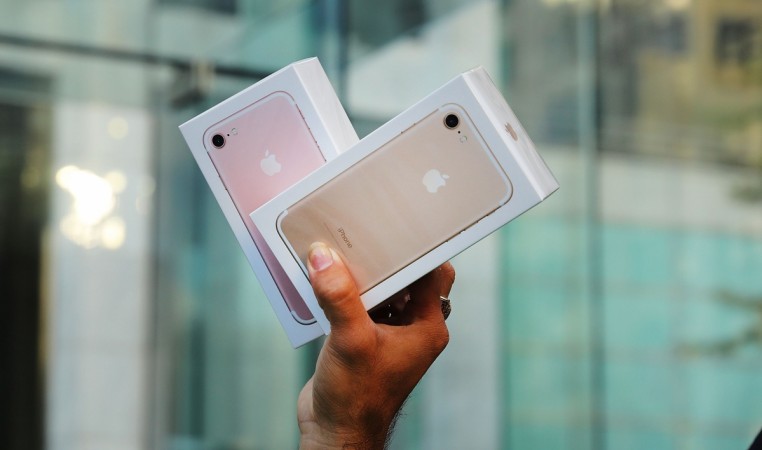 Amazon India, another key player in India's e-commerce market, had a case of its own. In January 2017, two people associated with the online retailer were arrested for stealing gold coins worth at least Rs 13 lakh. Last year, Amazon India found itself in hot water again after delivering soap bars instead of an exclusive OnePlus 5 smartphone to customers. Some customers have also received the ultra-affordable Micromax Bharat 2 smartphone costing Rs 3,500 instead of the flagship smartphone priced over Rs 30,000.
In all the cases, it is not the brand's or the makers' fault. Apple isn't responsible for the turnout of this latest incident. Flipkart was supposed to inspect the product before dispatching for delivery. It is important for online retail platforms to conduct stern inspections as India is undergoing a massive digital transformation, where everything from shopping to transactions shifting to online.
A little bit of investigation from the shopper's end can also go a long way in avoiding such hassles. Always check for customer reviews for the product as well as the seller. Online shoppers can find seller ratings and labels for sellers like "recommended", "assured" or "new" before purchasing a product. It's better to be safe than sorry.
An unfortunate timing?
The report of Flipkart's latest fiasco has an unfortunate timing. The largest American retailer Walmart Stores is reportedly conducting preliminary discussions to acquire a significant minority stake in Flipkart. Such an investment can help Flipkart compete with a better force against its chief rival Amazon in India.
The report says that Walmart may acquire about 15-20 percent stake in Flipkart that can reinforce the online retailer's cash pile and mark its foray into the food and grocery business to compete against Amazon.
Events hampering faith in online shopping