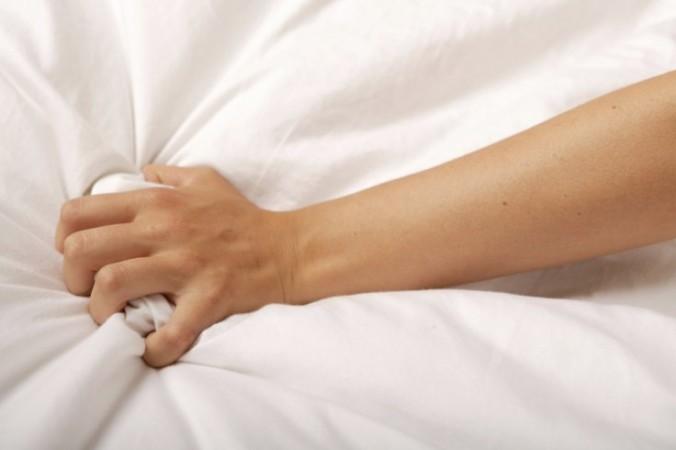 A man has been suffering from non-stop orgasms every time he lies down after his attempt to treat his inflamed prostate went wrong.
The 63-year-old man purchased a massager to heal a prostate infection and soothe the sore spot. The infection got cured, but traded his pain for pleasure – perhaps, a little too much, as he got addicted to it.
In fact, his brain became so trained that even by just doing the necessary preparations -- even just by lying down in his self-pleasuring position - would trigger uncontrollable orgasms.
Before this health issue, the man had a normal prostate and high sex drive, but due to the infection, he bought a butt plug called Aneros helix, which he then used to massage his prostate. The man was also reportedly on a daily dose of the erectile dysfunction and urinary tract infection drug--Cialis, the regimen resulted in the man feeling 'extreme' orgasms in several parts of the body.
Scientists, who studied the case said that the man successfully 'rewired' his brain after using a sex toy to massage his 'male G spot' regularly. And eventually, reached a point where he could climax hands-free by simply lying on his back, Mirror reported.
The study published in the Clinical Anatomy medical journal explained: "This subject found that whilst the orgasms were extremely enjoyable at the time, he could easily spend too much time experiencing them."
The paper also mentioned: "Further, he had an old neck injury which flared up in association with some neck spasm at orgasm whilst lying prone. It has proved difficult to stop experiencing these orgasms and 'unwire' himself back to normal."
Study author Dr Roy Levin, from the University of Sheffield, said that he hopes that this man's story would lead to further research into the area – as it's mostly unexplored.
The man had a hard time dealing with his new addiction but was able to wean himself off the habit after reintroducing himself to usual sexual regimen over time.