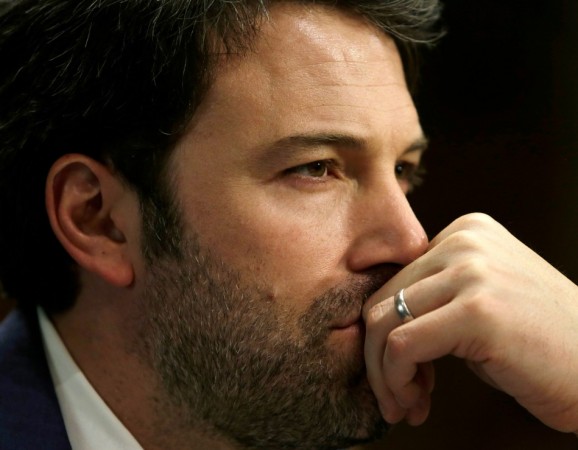 Zack Snyder, director of "Man of Steel 2: Batman Vs Superman," teased fans on Monday by giving them a sneak peek of the Batmobile and hinted that production of the superhero flick is about to start.
In the photo, a part of the Batmobile is visible from under a tarp and the vehicle appears to be hidden in a dark warehouse somewhere in Detroit, where production of the movie is set to take place.
Could be time to pull the tarp...Tomorrow? http://t.co/Nmm0QqWYYH pic.twitter.com/E6iKluZNDj

— ZackSnyder (@ZackSnyder) May 12, 2014
There is a definite sense of excitement among fans as the image has been retweeted more than 13,000 times.
Recently, Affleck's wife Jennifer Garner gave fans an insight into the batsuit, saying that it is big. This comment landed her in a bit of trouble.
"I have gotten in some trouble for my little quotes and I'm learning to [keep my mouth shut]. I thought that I was saying things that were foregone conclusions and it turns out nothing is, and you won't be hearing from me on the Batman front [again]," she later told Collider.
The superhero movie, which will hit theatres on May 6, 2016, features Henry Cavill as Superman, Ben Affleck as Batman and "Fast & Furious" actress Gal Gadot as Wonder Woman.
Although the movie has been shrouded in secrecy, the Internet is rife with speculations on what the plot would entail. Recent rumors on the story indicates that Cavill's character Clark Kent is going to die following a fight with Lex Luthor.
Reportedly, Superman will send himself to exile following the fall of metropolis, and Luthor will hunt him down and kill him. In a surprising plot twist, Batman will try to save Superman, but his efforts go in vain.