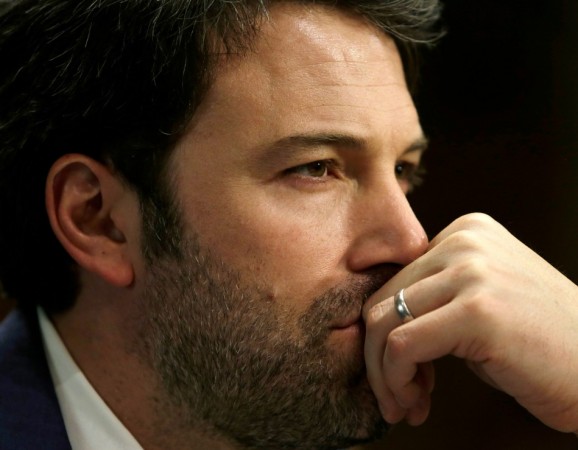 Various reports have surfaced of late regarding the casting of Aquaman in the "Man of Steel" sequel, aka "Batman vs Superman". For a very long time, "Game of Thrones" actor Jason Momoa has been rumored to play the character in "Man of Steel 2" and the Justice League films. However, Momoa has now played down speculations of him being even considered for the role.
"I couldn't even be more random for Aquaman, you know, with the blonde hair," Momoa said at at a convention appearance in Bucharest, adding: "I don't even know where that comes from. It's like me being Robin or something. Who pulls that out? I see that on the Internet and I'm like, 'Aquaman?' A guy like Lobo I could see."
When he was told that he could make a cool Aquaman," he said: "Well thank you."
Momoa was previously rumored to play Drax the Destroyer in "Guardians of the Galaxy" but the role ultimately went to wrestler-turned-actor Dave Bautista. The reason these rumors are stemming could be due to Momoa's presence in "Bullet to the Head" (2012), the film adaptation of French graphic novel "Du Plomb Dans La Tete", where he fought Sylvester Stallone.
Another actor who has been rumored to play Aquaman is Mat Damon. But just like Momoa, Damon has also laughed off the reports. The "Elysium" star stated that he thinks the movie will turn out to be great and his friend Ben Affleck is going to do a swell job as Batman but insisted that he is not the part of the film.
"Since they made Ben Batman, I've been showing up at his house every day dressed as Robin, but my little campaign I don't think has gone too well so far. If dressing up in yellow tights somehow moved the needle on this issue, I would be willing to do that. I've done sillier stuff." Damon refuted the rumors playfully during CNBC meet.
"Man of Steel 2" will hit the screens in 2015. The confirmed cast of the film includes Ben Affleck as Batman, Henry Cavill as Superman, Gal Gadot as Wonder Woman and Jesse Eisenberg as Lex Luthor.