Manchester United's phenomenal comeback to beat Manchester City on April 8 not only left many in tears, but also left a certain man in Kenya in shock as he lost his wife in a bet to his friend.
Sports betting is an activity that is legal in a few countries where a user can predict the results, individual performances or both and place a wager on the outcome.
Whenever two big teams face each other, the betting odds to predict the outcome of the match are something that is likely to draw a lot of attention. A man in Kenya took it a bit too far and instead of money, he put his wife on the line.
Pep Guardiola's Manchester City were leading 2-0 at half-time against Manchester United at the Etihad after captain Vincent Kompany and İlkay Gündoğan's goals gave the host a comfortable lead.
A victory over Jose Mourinho's side was sufficient for City to clinch the league. They were on the course to achieve it, had they managed to not concede more than one goal in the second half against United.
While the match was going on, two friends in Kenya, decided to bet on a piece of paper, which was signed by the duo. It reads, "Amani Stanley, in full possession of his mental faculties promises to sell his wife for a week to his friend Tony Shilla if Manchester City does not win the title against United."
"Amani Stanley confirms that he is sane and not in any way been forced into this agreement," it added.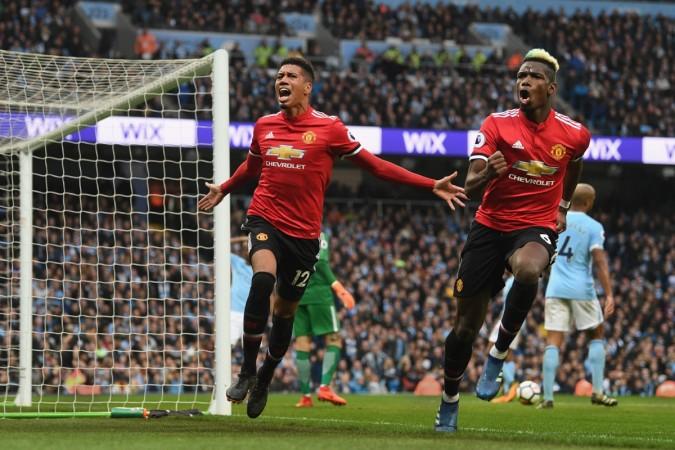 Stanley was on the course of winning the bet, if not for a brace from Paul Pogba and a winner from Chris Smalling in the second half. The France international scored twice in a space of less than 100 seconds before the centre-back's strike from six yards meant United walked away from the derby with three points.
Only a victory for City would have helped them mathematically seal the title. However, their defeat meant the two Manchester clubs are separated by 13 points with six more games to play this season. With City's defeat, Stanely was forced to "sell his wife for a week" to Shilla.
Not sure if Stanley's wife had agreed to these terms or if she was aware that her husband was ready to sell her for a week, that too for a match between the current two top teams in England's top flight club competition.