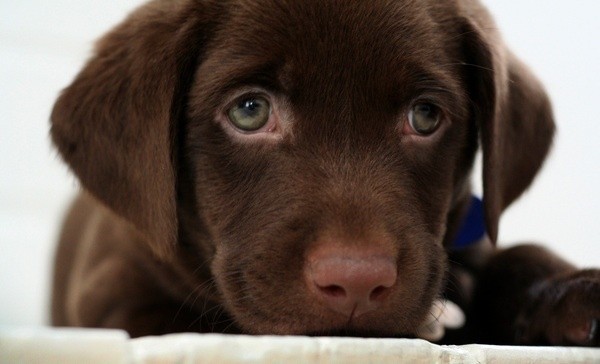 A 34-year-old stall worker was jailed for attempting to kill an eight-month-old pup by pounding its head with a stone in Padwal Nagar,Thane.
Baswaraj Gowda was arrested on Saturday by the Shrinagar police following a complaint lodged by Yatin Pandey in connection with the matter.
Pandey, a resident of Padwal Nagar, heard the howling of a pup and decided to look up the matter. He reached the spot where he found the dog lying in a pool of blood barely conscious. A boulder stained with blood was also recovered from the nearby area.
Later, Pandey informed the matter to the president of Sadbhavna Charitable Trust, Bhavanji Chhadwa, who rushed the pup to the SPCA hospital in an ambulance where the doctors reported the pup was being treated and out of danger.
The doctor, treating the pup, said, "When the dog was brought in to the hospital, it was in semiconscious state. It was bleeding profusely from the nose and mouth, which indicates that it had sustained a severe blow to the head. The animal is still in a state of shock, but is out of danger," Midday quoted him as saying.
In his defence, Gowda said that he resorted to hitting the pup with a boulder after it snapped at him for mistakenly stepping over it. Irked by the pup's action Gowda decided to kill it and returned with a boulder. On finding the pup sleeping under a motorcycle he thrashed its head with the stone.
The blow was so severe that the dog became immobile. Gowda then tried to hit the dog's head for second time but gave up the idea on finding the locals approaching the spot on hearing the dog howling in pain. He immediately fled from the spot but was later nabbed by the police.
"This is an extremely cruel and inhuman act. How can someone do such a thing to a puppy? He should be severely punished and we demand strict actions against such people," Chhadwa said.
The police has booked Gowda under the Prevention of Cruelty to Animals Act of 1960 and Section 428 (mischief by killing or maiming an animal) of the Indian Penal Code.