Giving "till death do us part" a whole new meaning, Connecticut man Tucker Blandford "broke the news" of his own death to fiancé Alex Lanchester over phone, so as to evade their impending wedding.
The long-distance couple, who were to get married on 15 August, had been together since 2012, until Blandford, pretending to be his dad, called Lanchester and informed her about his death.
Lanchester, 23, had met Blandford, 23, in August 2012, at the University of Connecticut while working at the campus cinema as part of her year abroad program.
Lanchester revealed to the Mirror that she felt an instant attraction towards him and within a matter of weeks they were spending most of the time together.
"He was such a gentleman," says Lanchester. "He showered me with jewellery. We would go out for a posh dinner on the 10th of every month to celebrate the day we got together. I'd never been in love like that before."
She even met his family, who treated her like a daughter, and got especially close to his mother.
When it was finally time for Lanchester to return home to the UK, Blandford asked her to marry him. "I said yes straight away," she says. "I was super happy and smiling like an idiot."
She was pacified by Blandford's suggestion that Lanchester should set a wedding date and that that they would get married on the Connecticut university campus where they had met. "I was ecstatic," says Lanchester. "I couldn't think of a more romantic place."
Although Lanchester says it was hard for her to concentrate on classes because she missed him too much, the couple stayed in touch every single day and she had Blandford's visit the following month to look forward to; until he called and informed the trip has been cancelled.
"He said he had been arrested for taking alcohol to a party with underage teens," she reveals. "He explained he had to go to court and couldn't leave the country. I understood, but was still distraught."
They arranged for Blandford visit to the UK on 28 March, but a week before he was due to arrive, Lanchester received the chilling phone call from his "dad". As it had been a few days she talked to her fiance and was longing to discuss their wedding arrangements, Lanchester was very happy to see the foreign number flash on her phone.
She was devastated when the voice on the other end, cracking with emotion, revealed to her, "Alex, this is Tucker's dad. There's no easy way to say this... I am sorry to say that Tucker is dead."
She was further shocked to hear that Blandford had been suffering from ­depression and jumped in front of a car, to kill himself.
Hoping she could console Blandford's mother and get some sort of closure herself, she called her up and found that his mother had no clue about Blandford's death. Only then did she realise that the "grieving dad" she talked to on phone, was in fact her fiance, who faked his own death to get out of marrying her. Not only that, his parents had no idea that the couple had set a date to wed.
"All I ever did was love him," said heartbroken Lanchester. "After this I'm not sure I can trust a man ever again."
Blandford, too cowardly did not even pick Lanchester's calls, has confessed to his actions via text.
"Alex is an amazing girl but I got scared and wanted to get out of the relationship. It was moving extremely fast and with us being in different countries...At the time I just felt like I couldn't tell the truth and thought if I could just postpone everything it would be better," Blandford revealed to the Daily Mail.
Lanchester had spent thousands of pounds for her wedding gown, venues, invitations and even Blandford's flight to the UK and his hotel room. Had things gone as she planned, the couple would have been enjoying their honeymoon this week. But Lanchester is not going let that rain on her parade as she takes the trip herself and posts amazing pictures on Instagram.
"I'm going to be making my own memories," Lanchester says. "Without him."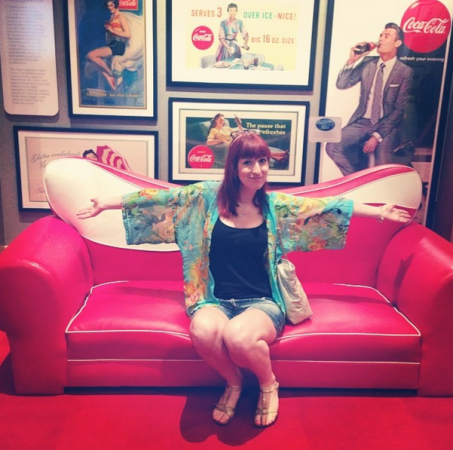 Ironically, she has now set up a business in the wedding industry. "At least one good thing has come out of this mess," Lanchester says.