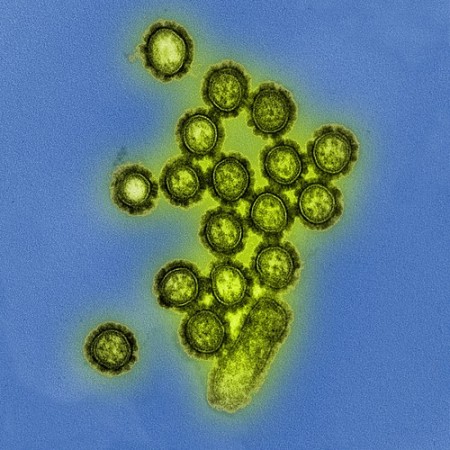 A second person has died of swine flu in Tamil Nadu.
The victim, a 53-year-old man named P Sreenivasan from Mannady, succumbed to the viral infection Monday night. He was undergoing treatment at the Rajiv Gandhi Government General Hospital (RGGGH) in Chennai, The Hindu reported.
The man, a railway employee, complained of sore throat and cold shortly after he returned home from a training session in Secunderabad on 26 December, according to The Times of India.
Treatments at a local clinic situated in Katchaleeshwarar Street did not help him and on 16 January, he was rushed to the Apollo Hospitals on Greams Road with high fever.
"Initially he improved, but suddenly his temperature increased considerably. Within a day he developed pneumonia and his condition took a turn for the worse," a doctor told TOI.
On testing positive for H1N1, he was taken to the Rajiv Gandhi Government General Hospital, where he was treated with Tamiflu. However, all attempts to save the man failed "as his immunity was severely compromised," Dr R Vimala, Dean at the Rajiv Gandhi Government General Hospital, told the daily.
The man's family, at present, is under the close observation of health officials.
Tamil Nadu recorded first swine flu death in December.
A 40-year-old woman from Kottaimedu was the first person to die from swine flu this season. The woman, who reportedly contracted the virus during a visit to her relatives in Kerala, died at the G Kuppusamy Naidu Memorial Hospital in Coimbatore on 18 December.
Nearly 23 people have, so far, tested positive for swine flu in Tamil Nadu this year, according to data released by health officials.