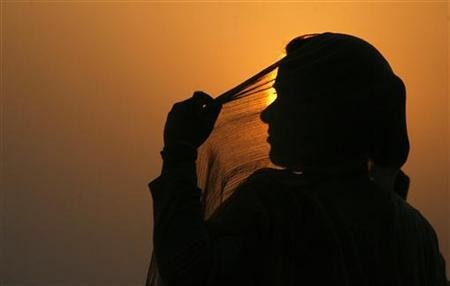 In a shocking incident of a gruesome killing, a brother enraged over sister's extra-marital affair chopped off her head with a sword in West Bengal on Friday.
Mehatab Alam, 28, a resident of Ayubnagar, West Bengal, beheaded his 22-year-old sister Nilofer Biwi in public. Alam later surrendered to the police at the Nadial police station in South 24 Parganas district holding her sister's head in one hand and the sword in another. This is first case of honour killing reported in West Bengal.
According to the police, Nilofer married Akbar eight years ago. They have two children - a six year-old son and four-year-old daughter. Last month, she left her husband's house to stay with her parents.
On November 30, she went missing from her parental home, following which her family lodged a police complaint. After few days, Alam came to know that her sister had "eloped" with Feroz, a local rickshaw puller, with whom she had an affair before marriage, the police said, according to The Times of India.
On Friday, Alam holding a sword reached Firoz's place and dragged Nilofer out of the house. Apparently, Firoz escaped the attack as he was not present at that moment. When Firoz's sister-in-law, Saboo, tried to save Nilofer from Alam, he cut off her hand.
Alam then chopped off his sister's head in public and holding the head started walking towards the police station. He surrendered to the police and was immediately arrested for the gruesome act.
He told officials that he was not happy with his sister's illicit affair and he did not regret his act.
"Mehtab told us that he is feeling proud that he has given justice to his family. He told us that his sister played with the honour of his family and he has punished her. He also said that he was not scared of any punishment," Indian Express quoted a police officer as saying.