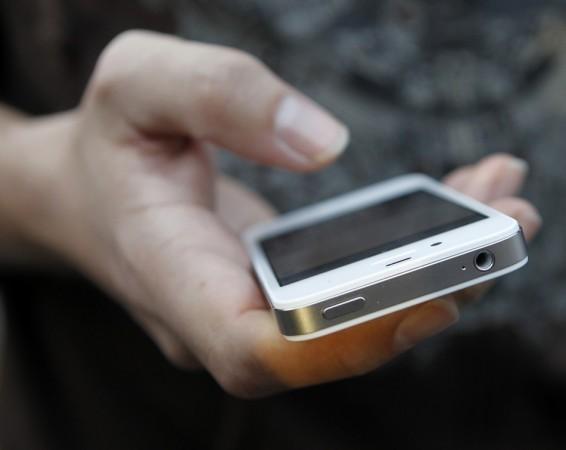 A Frenchman has reportedly been jailed for harassing his ex-girlfriend by calling and texting her 21,807 times in 10 months.
The 33-year-old, who cannot be named due to French laws, apparently wanted his ex to either pay him, or at least thank him, for the work he had done in her apartment when they were together.
According to AFP, the man has been ordered to serve a 10-month jail time (six of which have been suspended) and pay $1,300 fine.
The couple is understood to have broke up in 2011, after which he was reportedly hospitalised for depression.
"At the time, my logic was that until she returned the money... or at least said thank you, I would not stop the calls," France 24 quoted the man telling a court in Lyon.
"I tell myself, with hindsight, that it was stupid," he added.
The woman received 73 calls from him a day on average. Even when she tried blocking his number, it did not help as he started calling her parents and workplace, according to Manuella Spee, the plaintiff's lawyer. Spee added that the woman "suffered a lot".
According to the France 24 report, the man has now been asked by the court to undergo psychiatric evaluation and treatment. He has also been urged to restrict himself from any contacts with his ex.
Reports suggest that the man has been hospitalised for depression a couple of times in the past as well.
The news comes just two months after social media was abuzz with the reports of an American woman being jailed for calling her ex over 77,639 times. Calls aside, the 28-year-old reportedly sent him 1937 emails, 41,229 text messages and 647 letters.
Reports, accompanied with the mugshot of a teary-eyed woman identified as Linda Murphy, also claimed that she had a history of obsessive compulsive disorder, and that she was harassing the man whom she dated just for three weeks.
While the news spread across various websites on the internet in no time, it later turned out that the story was a hoax and was originally written by satirical website World News Daily Report.