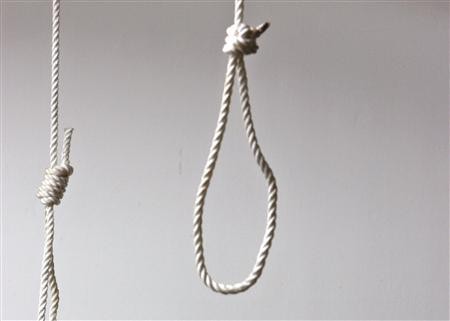 A man allegedly committed suicide after killing 14 members of his family, including eight children, in the Kasarwadavli area in Maharashtra's Thane district early Sunday. The accused first sedated the family members, then slit their throats, the police reportedly said.
The accused has been identified as 35-year-old Hasnain Anwar Warekar. He worked as a chartered accountant with a private company. The deceased include two infants — a three-month-old and a five-month-old, Warekar's wife, parents and three sisters. A family member, identified as Hasnain's sister, survived the attack and is undergoing treatment at Thane's Titan hospital, the Indian Express reports.
The incident apparently took place between 2 a.m. and 2:30 a.m., the IE quoted Thane Joint Commissioner of Police Ashutosh Dumbare as saying.
"Prima facie evidence suggests the accused bolted all the doors of the house and murdered his family while they were asleep with a knife we found near his body. The accused then hung himself. There were three rooms in the house. While he was in a room with his wife and two daughters on the first floor, his parents and sisters were in separate rooms on the ground floor," Dumbare said.
The bodies have been sent to Thane Civil Hospital, Press Trust of India reports.
The survivor, Subia Bharmar, was reportedly rescued by her in-laws, who were staying in a neighbouring house.
"Hansil [Hasnain] slit the upper part of this victim's throat. She survived the attack and screamed for help. The survivor's in-laws, who were in the neighbouring house, heard her cries and tried opening the door, but it was locked. The in-laws broke open the grill of a window on the ground floor and entered the house. It was then that the police were alerted of the incident," Dumbare said.
The Kaasarwadvali police are investigating the reason behind the murders and the suicide.