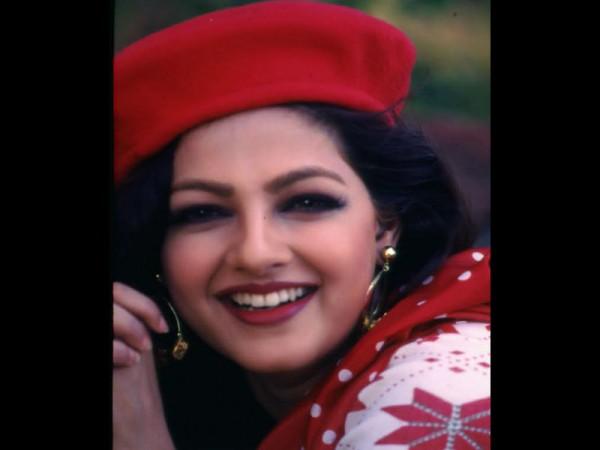 Yesteryear Bollywood actress Mamta Kulkarni is under the scanner after her Kenya-based husband Vicky Goswami has been declared as the kingpin of an international drug racket and is wanted by the US and the Thane Police. It has been reported that Mamta contributed to the crime by being the face of the racket.
"This is an international racket and Vicky Goswami is the main link to it. As for Mamta Kulkarni, we are probing her role," Mumbai Mirror quoted Thane Police Commissioner Parambir Singh as saying.
The report said that Mamta used to meet with international clients in Dubai, Singapore, South Africa and the US, and fix the deals. Vicky was using Mamta as the face of the drug syndicate as he could not get out of Kenya due to an Interpol notice against him, the report added. Not just in international markets, the couple reportedly carried on the drug business in Maharashtra as well. While Vicky is currently out on bail, after being arrested by the Kenyan Police, both Mamta and her husband are currently in Kenya.
This is not the first time that Vicky has been charged with a drug offence. He was arrested in 1997 for drug smuggling in Dubai and was imprisoned for 15 years. After being released, Vicky moved to Kenya along with Mamta.
The Thane police have arrested eight persons in the case as of now. 18.5 tonne of Ephedrine and 2.5 tonne of acetic anhydride have been seized that costs around Rs 2,500 crore, according to the DNA. Police had first arrested one Nigerian national, Sipren Chinassa, with 500 gm of ephedrine, who had led the cops to a manufacturing unit at Solapur in Maharashtra.
Soon, two other persons -- Sagar Powale and Mayur Sukhdare -- were arrested in Thane, from whom 2kg of ephedrine was recovered. Eventually, another Dhaneshwar Swamy was arrested for possessing 5.50 kg of ephedrine and Dnyaneshwar Dhimri, production manager of a Solapur factory, was also nabbed. Others arrested are Manoj Jain, Punit Shringi and Pradeep Singh Gill, all three belonging to the same company, according to the daily.
"Members and directors of the company were directly connected to the Kenyan drug mafia king Vicky Goswami. Earlier, too, they had not disclosed the amount of drug that was being manufactured at the company," the report quoted a crime branch officer as saying.