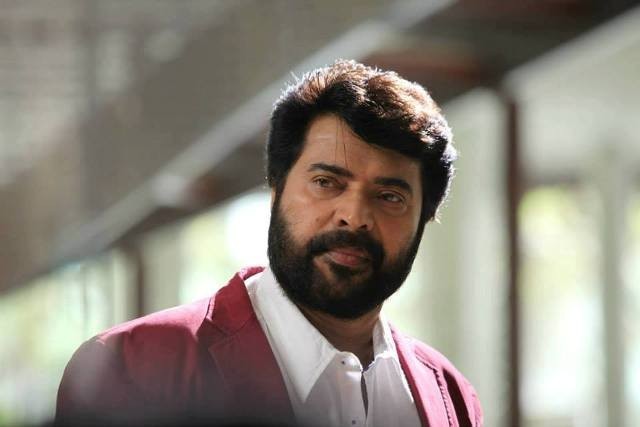 Malayalam film industry's most famous actor Mammootty is geared up to see his latest film "Praise The Lord" hitting the big screens on 14 March. Fans are excited as this is one of Mammooty's much awaited films of the year.
This film is helmed by Shibu Gangadharan and it depicts Mammooty as a farmer named Joy from Palai, Kottayam. "praise The Lord" is Shibu's debut movie as a director as he has only assisted other directors previously.
The film is based on a literary work with the same name, written by Paul Zacharia, a Malayalam short story writer.
In the movie, the role of Mammootty's wife is played by Reenu Mathews, who was paired with him for his another movie "Immanuel" (2013).
The story revolves around Joy, who is a rich farmer with certain ideals. He is known to be a man who does not believe in love. Initially, he is against the concept of love, but certain instances make him a new man. A love story is brought into the plot and somehow the lovers are able to change Joy's perception of love.
Apart from "Praise The Lord", Mammootty has been busy off late with his other upcoming movie titled as "Gangster."
We now have the latest news that the film shooting has been wrapped up. Aashiq Abu, the director of the film, made this announcement on his official Facebook page. Along with this, he also mentioned his gratitude to Mammootty and all his crew members for their hard work. He gave a special mention to his assistant directors and said that they are the ones behind the success of this film. The director also announced that "Gangster" will hit the silver screens before Vishu (Malayalam New Year).
In "Gangster," Mammootty has a new avatar as he plays the role of a don. The filming for the movie was done mostly in coastal areas such as Goa, Kochi and Mangalore. Apart from these locations, the director also covered Rajasthan for some parts of the film. All this was done in just a span of 50 days. More updates from the director is expected to be out soon.