This year's Eid will see a clash of the leading heroes in Malayalam as the industry is touting for four major releases.
Mammootty might come to theatres with two releases, "Manglish" and "Munnariyippu." "Manglish" directed by Salam Bappu is said to be released on 28 July, and the release of "Munnariyippu" is not yet announced.
Dulquer Salmaan and Unni Mukundan's "Vikramadithyan" directed by Lal Jose will also come out on 25 July.
Asif Ali's "Hi I am Tony" directed by Lal Jr and Dileep's "Avatharam" directed by Joshiy are also slated for Eid release.
"Manglish"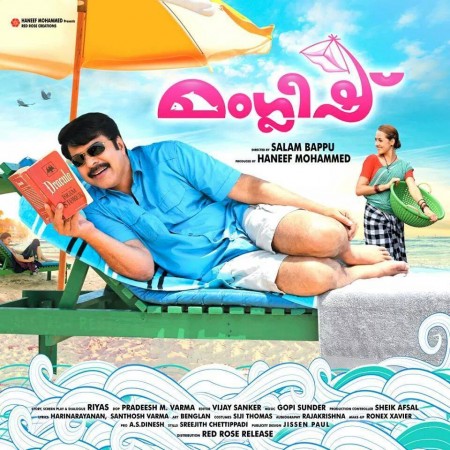 "Manglish" directed by Salam Bappu starring Mammootty and Dutch actress Caroline Bech is considered to be a comeback film of Mammooty after a series of flops in the box office. Mammootty will play the role of Malik Bhai who is a known face in the Cochin Harbour and a complete man when it comes to the business of fishing. He is everybody's favourite as he is always ready to help anyone who needs support. His life takes a turn when Michelle, a foreigner enters his life.
Michelle is in India for a purpose and Malik tries to help her to attain the goal. Communication becomes a hurdle between them as Malik only knows Malayalam and Michelle knows only English. "Manglish" is thus a comedy entertainer that revolves around Malik's and Michelle's confusion in communicating with each other.
"Manglish" has a huge star cast of Tiny Tom, Jojo, Vinay Forrt, Mukundan, Sudheer Karamana, Ramu, Sathar, Ravindran, Sunil Sukhadha, Sasi Kalinga, , Kalabhavan Rahman, Chembil Ashokan, Sudhi, Kalabhavan Haneef, Aneesh G Menon, Vishnu Alex, Kuriakose, Gopalakrishnan, Shrinda Ashab, Shreedhani, Parvathy Menon, Nimarose, Silu Abraham and Pauly.
Produced by Haneef Mohammed under the banner of Red Rose creations, the story, screenplay and dialogues are done by Riyas, and Pradheesh Varma will wield the camera. The music of "Manglish" is composed by Gopi Sundar and the lyrics are penned by Hari Narayanan and Santhosh Varma.
"Vikramadithyan"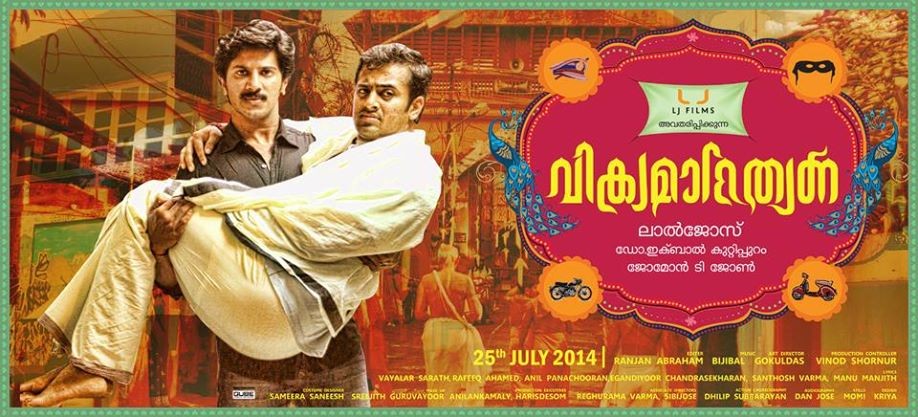 Lal Jos's "Vikramadithyan" starring Dulquer Salmaan, Unni Mukundan, Nivin Pauly, Namitha Pramod, Joy Mathew, Anoop Menon and Lena is one of the much awaited films of the year. The film tells the story of three people - Vikraman (Unni Mukundan), Adithyan (Dulquer Salmaan) and Deepthi Pai (Namitha Pramod). Both Vikraman and Adithyan are born at the same time and the film is about love, hatred and friendship between them.
The cinematography of "Vikramadithyan" is handled by Jomon T John and the editing is done by Ranjan Abraham. The music is composed by Bijipal and the lyrics are written by Vayalar Sarath Chandra Varma, Rafeeq Ahamed, Anil Panachooran, Engadiyoor Chandrasekharan, Santhosh Varma and Manu Manjith. The film scripted by Iqbal Kuttipuram is produced by Lal Jose under the banner of L J Films.
"Avatharam"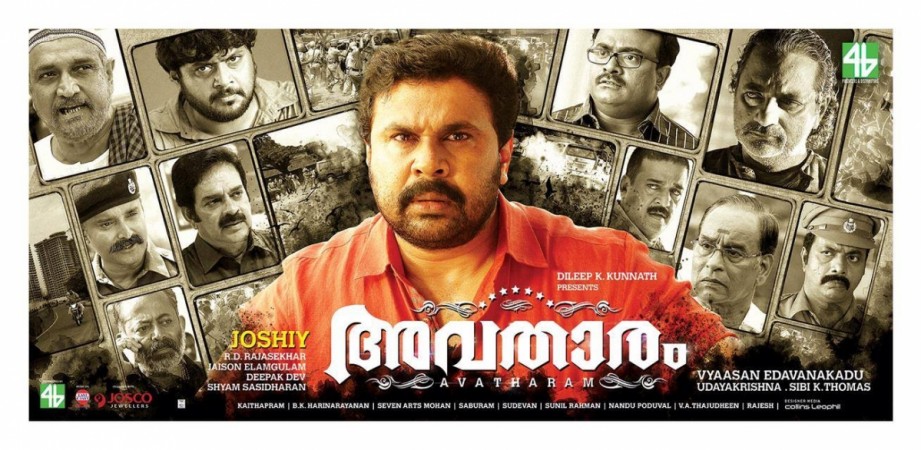 "Avatharam" directed by Joshiy is expected to be a mass film, where Dileep plays the role of Madhavan, a villager who comes to the city. Set in the backdrop of the underworld in Kochi, "Avatharam" deals with Madhavan's attempt to lead a life in Kochi and the problems faced by him. Lakshmi Menon of "Kumki" fame will play as the heroine of the film. This is the seventh time Dileep is joining hands with Joshiy. Their earlier films together were "Sainyam", "Runway", "Lion", "July 4", Twenty Twenty" and "Christian Brothers".
The film also has a star cast of Kalabhavan Shajon, Joy Mathew, Mithun Ramesh, Prem Prakash, Nandu Pothuval, Shammi Thilakan, Vinaya Prasad and Baby Drishya in the lead. This action thriller is scripted by Vyasan Edavanakkat and is produced by 4b Productions.
"Hi I'm Tony"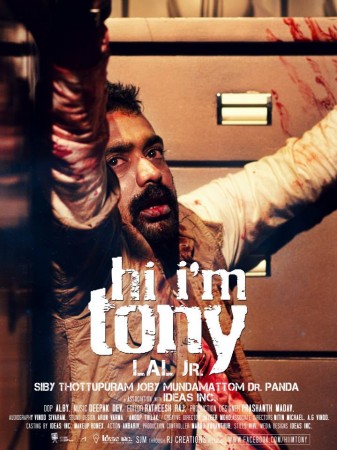 "Hi I'm Tony" directed by Jean Paul Lal alias Lal Jr stars Lal, Asif Ali, Biju Menon, Mia George and Lena in the lead roles. It is a psycho thriller based on the happenings in a day in Bangalore. Lal will play the main character of Tony in his son's directorial venture.
Lal's look in the film has already made news. He is presented with a bald head and heavy beard. He was also seen in a different look in "Honey Bee," but this one is touted as the best.
Asif will play the character of Sakheer and Mia will play as Tina in this film. Tony (Lal) is the chairman of an IT company. The story is about how Tony enters the life of Sakheer and Tina and how he changes their life.
The music of the film is composed by Deepak Dev and the camera is handled by Alby. The film is produced by Siby Thottappuram and Joby Mundamattom under the banner of S J M Entertainments (SJME) in association with Sabir Jaseer of Ideas Inc. SJME has earlier produced "Honey Bee" and "Mannar Mathai Speaking 2."