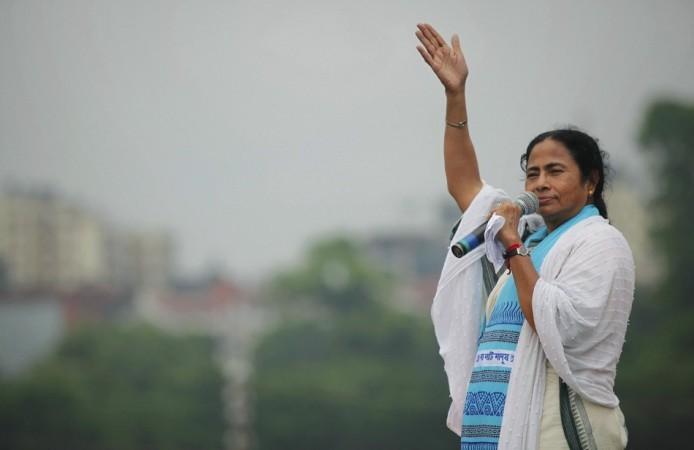 West Bengal Chief Minister Mamata Banerjee is rapidly becoming notorious for her dealings with the media.
Weeks after clamping down on several newspapers, Mamata has now suggested that people not watch certain news channels that are allegedly spreading negative propaganda about the Trinamool Congress government.
Last month, Mamata banned a number of newspapers from the state-run libraries taking up the authority to decide which newspaper should be read by the people.
Mamata, addressing a gathering in North 24 Parganas, advised people to go on a "news fast" by refraining from watching TV news channels and instead watch entertainment channels.
The latest controversy over the circulation of her cartoons on the Internet, covered extensively by the media, got her a lot of flak over the arrest of a professor and that could have also fuelled the West Bengal Chief Minister's thought process in targeting the media.
Mamata, seemingly in a payback mode, has named some media channels that she alleges are propagating rumours about her rule in West Bengal.
Further she has also accused these channels of preventing people from knowing about her relentless efforts to restore to Bengal its past glory, which was ruined over three decades of Leftist rule.
Commenting on those pointing fingers against her, Mamata said, "I do not care for anybody. I only care for Ma, Mati, Manush of Bengal."
Mamata's decision on banning the newspapers was not received well by the journalist's guild. The move by the West Bengal CM was deemed as restricting the freedom of both readers and news agencies.
The Press Council of India chairman Justice Markandey Katju, talking on the latest cartoon controversy, asked Mamata to take the criticism positively being the state Chief Minister.
On Wednesday, addressing a press meet, Katju said that he only favoured regulating the media, not controlling it, but the regulation should happen by an independent body and not the government.
"I think Mamata Banerjee should have behaved in a more mature manner. She is no more a street fighter, she is the Chief Minister...the manner in which she has behaved is totally unacceptable," he said.