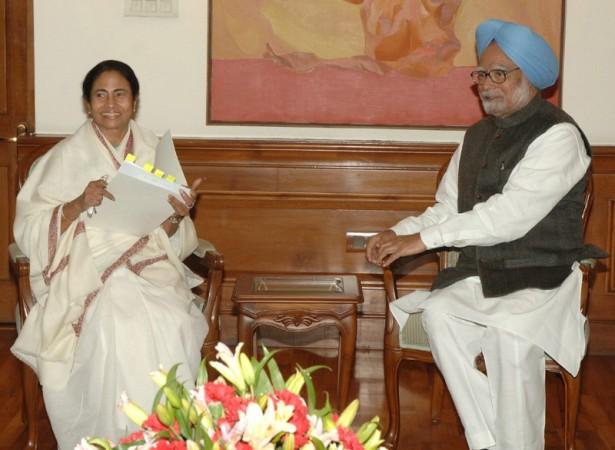 West Bengal chief minister and Trinamool Congress supremo Mamata Banerjee on Tuesday recanted her stand on UPA's Presidential candidate Pranab Mukherjee by declaring that her party will back UPA's candidate.
Mamata Banerjee said that she has taken this "painful" decision to uphold the democratic principles. The party has also posted her decision of voting in favour of Pranab in upcoming president poll, on its official Facebook page.
"West Bengal Chief Minister Ms. Mamata Banerjee holds meeting with party leaders, announces party's decision to vote for Pranab Mukherjee as presidential candidate," read the post.
Earlier, Mamata was keen on supporting former President APJ Abdul Kalam candidature for the President's post. However Kalam refused to contest the poll.
After being let down by Kalam, the rumours were rife that Mamata and her party may abstain from voting, as they were very unlikely to support Pranab. She was adamant not to back Pranab in spite of her close relationship with him and his party.
However, Mamata eventually had to give in to the UPA compulsions over Pranab's nomination for President's post. "Chief Minister says that she was doing this out of political compulsion as she did not want to waste the voting power which was not conducive for democracy," TMC posted on Facebook.
Last week, Pranab sent a letter to Mamata, urging her to forget the differences and support him in the upcoming 14th Presidential election. His letter contended that the "President stands above the party-politics. Given an opportunity, it shall be an endeavour to protect the values of the office."
"I'm honoured that UPA and its supporting parties along with other parties and individuals considered me worthy of the office of President of India. If my election has any meaning, it is only as party out common service to our motherland. It is in this spirit that I seek your invaluable support in this election," read Pranab's letter to Mamata.